Photo : Shutterstock
The best gift you can give Dad on Father's Day is a full stomach. However in case you do not live in the same household, then just like all the other holidays during the pandemic, it's going to take some extra creativity to celebrate Dads this year.
Here are some last minute creative ways to celebrate fathers, grandfathers, godfathers, stepfathers, fathers-in-law, uncles, husbands, partners, brothers, friends, mentors, and men who love with a father's heart, and make their day one to remember.
1. Plan A Virtual Dinner Tonight With Immediate And Extended Family
While nothing compares to celebrating Father's Day in person, a virtual dinner using video conferencing platforms, is actually not that bad an idea to bring families together for a special meal and still enjoy a bit of intimacy despite the need to practice social distancing. Firstly toss up something that all of you enjoy having together. You could keep it simple like meat and potatoes, something from the grill, or seafood, or make a three course meal, and if you want to go completely overboard then cook up a storm like the one you do for Thanksgiving/Christmas (provided you have a really well stocked up pantry) to celebrate the Father in your life in style.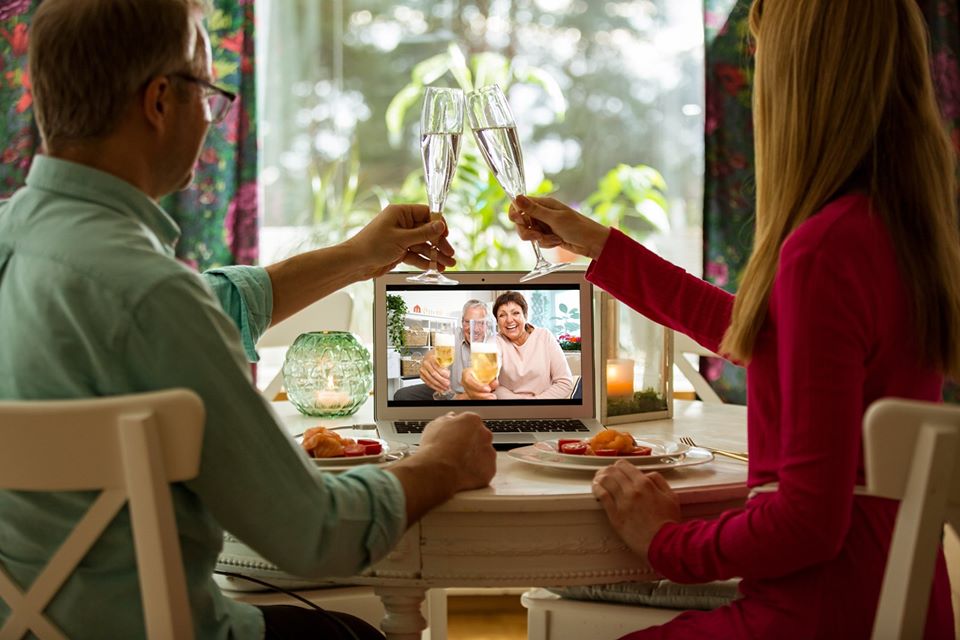 2. Stream A Movie Together Online, But First Stock Up Popcorn And Coke
Watching a film long distance isn't a new innovation. Remember how the protagonists in 'When Harry Met Sally' demonstrated, being able to watch movies together while staying apart? It required two telephones and Casablanca on channel 11 in order to work. But it's not 1989 anymore, and streaming services and extensions are plentiful, so plan a movie night with your immediate or extended family and re-live the simple pleasures of watching an all-time favorite movie (Indiana Jones and The Last Crusade, The God Father, Star Wars, The King's Speech, A Beautiful Day in the Neighborhood, Father of the Bride, Meet the Parents, The pursuit of Happiness, Ford V Ferrari) to celebrate the men in your life. Of course ensure there's free flowing Coke, Popcorn, to get the same feeling of watching it together at a theatre near you.
For streaming the movies online together, we recommend the following services
Netflix Party : Netflix Party has quickly picked up steam as a popular tool that allows for watching movies together online. And, it's simple enough to use: Just download it as a Chrome extension, open a video or show on Netflix, click the "NP" icon in the righthand corner, and share the link with the friends you want to invite in order to get the party started. That party, to be clear, looks like a little chat room on the side of your video window.
TwoSeven: TwoSeven allows for group streaming from a multitude of streaming subscription services, including Netflix, HBO Now, Vimeo, YouTube, and Amazon Prime Video. You can also stream Hulu and Disney+ if you sign up for the paid feature as a premium version of the app.
Metastream: Metastream is a cozy a jack-of-all-trades platform that really allows you to get creative with media. It's an extension that works with both Chrome and Firefox (according to its FAQ, the latter is recommended), and it showcases three tabs: one with users, one that doubles as a watch list, and a third that's for chatting.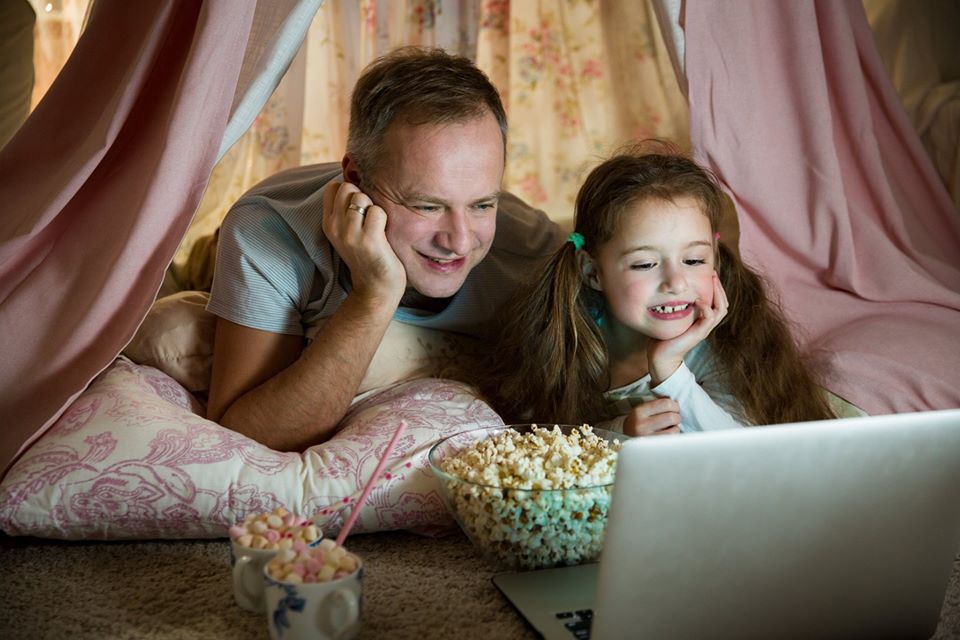 3. Use Food Delivery Platforms To Send Him, His Favorite Food or Beverage
The new socially distant reality has transformed how people connect with those they care about, leaving many looking for ways to feel closer to friends and loved ones. And if there's one thing we know to be true, food has a way of doing exactly that. So send food to your loved ones by using food delivery apps like Swiggy, Zomato, Uber Eats, DoorDash, Dunzo, GrubHub to name a few. These apps also allow you to share the delivery status with your loved ones so they know when and where their food will be dropped off. There's also no distance limit on these apps, so if your loved one lives in a different state (or even a country), you can still send them something from their favorite restaurant. Of course, you'll have to see what restaurants are available to order from in their area before doing so.
Chances are, you know at least a few dads who deserve a shout-out on #FathersDay. So go ahead and send some love!