Sir Richard Branson successfully reached the edge of space on board his Virgin Galactic rocket plane.
On July 11, The UK entrepreneur flew more than 53 miles high above Earth's surface, more than 46,000 feet above over New Mexico in the US in the vehicle V.S.S Unity that his company has been developing for 17 years. He was accompanied on the mission by Unity's two pilots, Dave Mackay and Michael Masucci, and three Galactic employees – Beth Moses, Colin Bennett and Sirisha Bandla.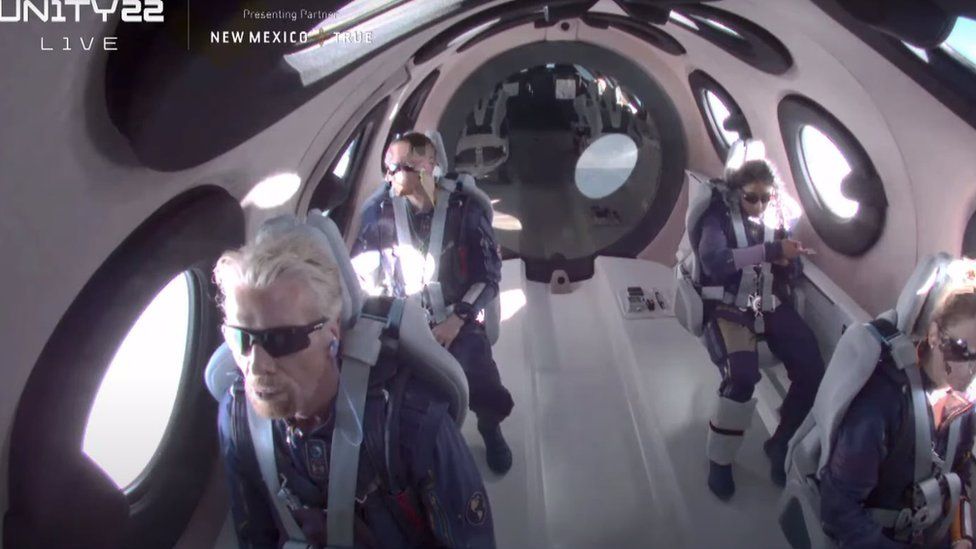 The trip was, he said, the "experience of a lifetime". He has now returned safely to earth with his crew. It makes him the first of the space tourism pioneers to reach space, beating Tesla's Elon Musk and Amazon's Jeff Bezos.
Check out the Historic moment here:
Some 600 individuals have already paid deposits for tickets that will cost them up to $250,000 (£180,000).
These are all people who want to reach a height where they can see the sky turn black and marvel at the Earth's horizon as it curves away into the distance. Such a flight should also afford them about five minutes of weightlessness during which they will be allowed to float around inside Unity's cabin.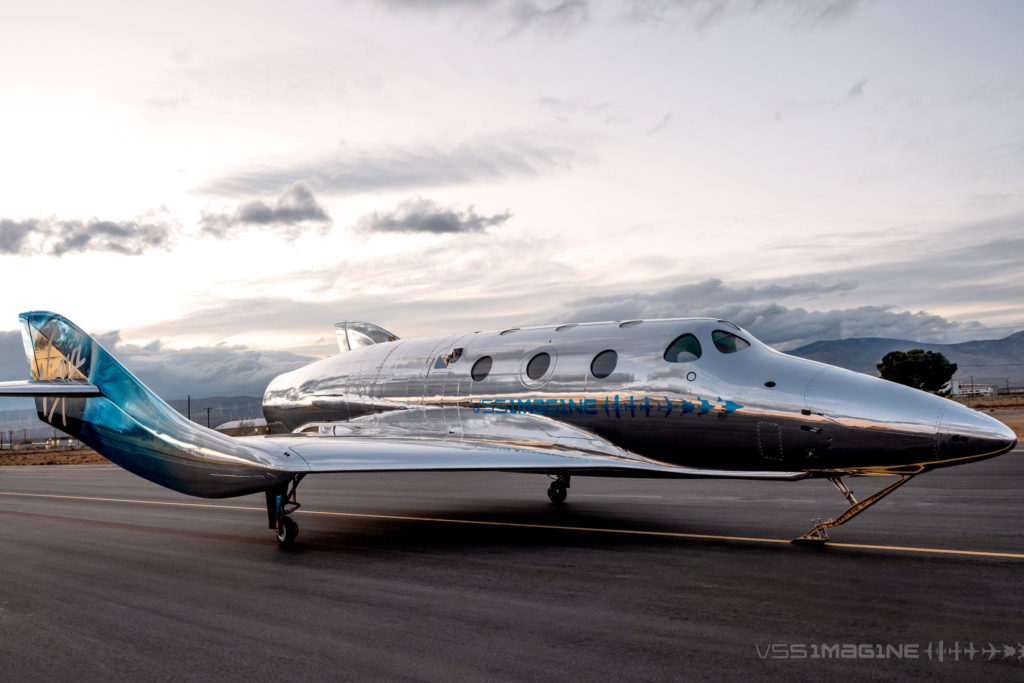 Original post, April 8, 2021: Richard Branson's space tourism firm Virgin Galactic just unveiled a new space plane dubbed VSS Imagine, the first SpaceShip III addition to the company's growing fleet of suborbital vehicles. It's a shiny, chrome-colored ship designed for quicker reuse than SpaceShipTwo, the current centerpiece of the company's effort to kickstart its space tourism business in 2022.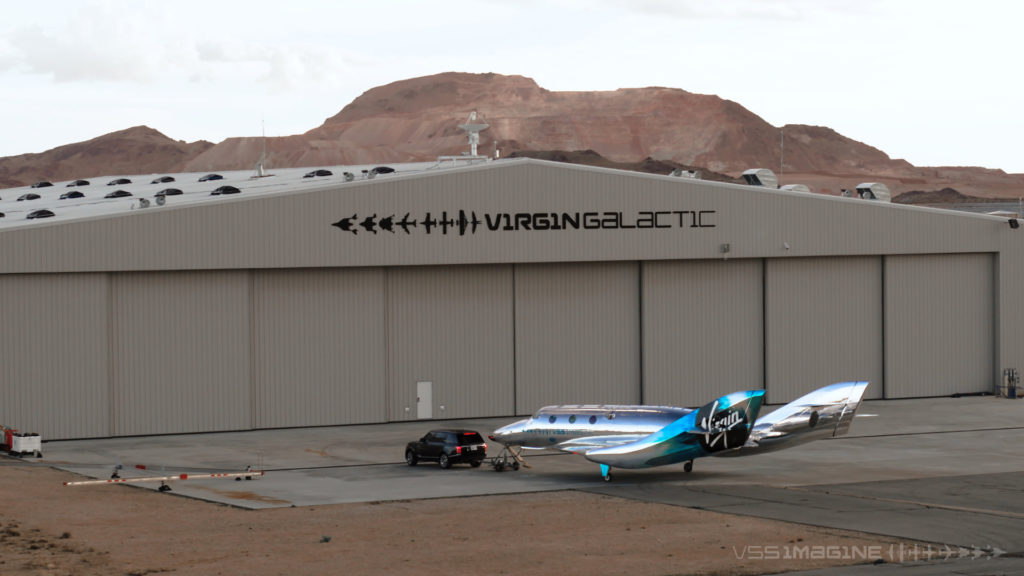 Like the SpaceShipOne and SpaceShipTwo models before it, this vehicle is a spaceplane, which is essentially a rocket-powered winged craft designed to take passengers to space on suborbital flights, providing them with a few minutes of weightlessness as they look out at the stars and curvature of the Earth. While SpaceShip III is very similar to SpaceShipTwo in form and function, it has a whole new look — namely, a reflective, mirror-like exterior that's the stuff of sci-fi writers' dreams.
Must Read : San Francisco Travel and Food Guide 2021
The first SpaceShip III has already been built: VSS Imagine is slated to begin ground testing imminently, with glide flights as soon as this summer. The second will be VSS Inspire, which is currently being manufactured.
For the time being, however, Virgin Galactic has just one operational spaceplane — VSS Unity, a SpaceShipTwo model. It has been undergoing testing for several years, successfully reaching 50 miles in altitude — the point that's largely considered the boundary of space — for the first time in 2018. Its next test flight is scheduled for May, and Virgin Galactic maintains that it'll take its first passenger, company founder Sir Richard Branson, for a ride to space by the end of this year.
"As a SpaceShip III class of vehicle, Imagine is not just beautiful to look at, but represents Virgin Galactic's growing fleet of spaceships," Sir Richard Branson said in a statement. "All great achievements, creations, and changes start with an idea. Our hope is for all those who travel to space to return with fresh perspectives and new ideas that will bring positive change to our planet."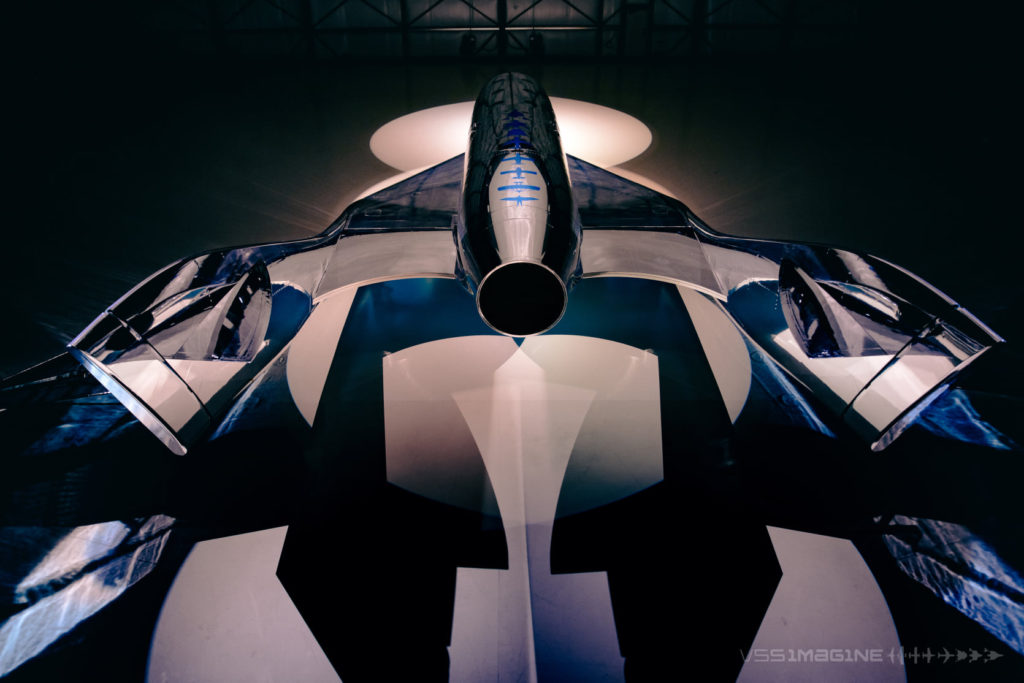 Travel Update : Please note that there could be travel restrictions because of the ongoing pandemic. Before travelling, please always check the latest government advice about COVID-19 travel restrictions in your destination.
For latest travel news and updates, food and drink journeys, restaurant features, and more, like us on Facebook or follow us on Instagram. Read more on Travel and Food Network
Trending Now : TFN 2021 Guides
A Week Along The Mesmerizing Amalfi Coast | Travel Guide 2021
48 Hours In Prague And 10 Tips To Make The Most Of It | 2021 Travel Guide