A Frantic Last-Minute Bakery Guide
So maybe you don't bake, or maybe you want to send out last minute Christmas goodies to family and friends, or maybe like me you've been inundated with urgent home related projects and there has just been no time! And Christmas will not be Christmas without rich Plum Cake, Rum Balls, Yule Logs, Christmas Pudding, Mince Pies and Stollen, right? Besides mulled wine, hot toddy and a scrumptious Christmas lunch of course!
Well, the next best thing then, is to make a beeline for that special trusted place where you know you'll get the best Christmas goodies to satisfy your cravings. We thought we'd help by making things easier, so we listed the best places to do this.
Delhi
L' Opera, across Delhi, NCR
A hot favourite with Delhiites, this high-end French style bakery and patisserie adds a delectable array of Christmas treats each year, perfect for both entertaining and gifting. Their beautifully decorated Christmas Cakes have the traditional marzipan covering, and each bite is pure heaven – soft, moist, fruity, nutty and full of flavour. It's not too late to head for the nearest store and grab one before they run out!
Bakeart, Vasant Kunj
Vegans rejoice! Bakeart is the bestest vegan home bakery in these parts. They have a range of organic, chemical free, preservative free, trans fat free products. They use no refined flour or sugar either. And Christmas is special, with their incredible Vegan Plum Cakes, Rum Balls and Gingerbread. Order online, or call them at 9642600005.
Theobroma, across Delhi, NCR
Each year, devoted customers wait for Theobroma to herald in the festive season. Their Christmassy selection never disappoints. Besides looking amazingly pretty, each product tastes so yum. The Yule Log and traditional Christmas Cake are my personal favourites, but their Christmas Stollen, Mince Tarts and Marzipan Bites are winners as well.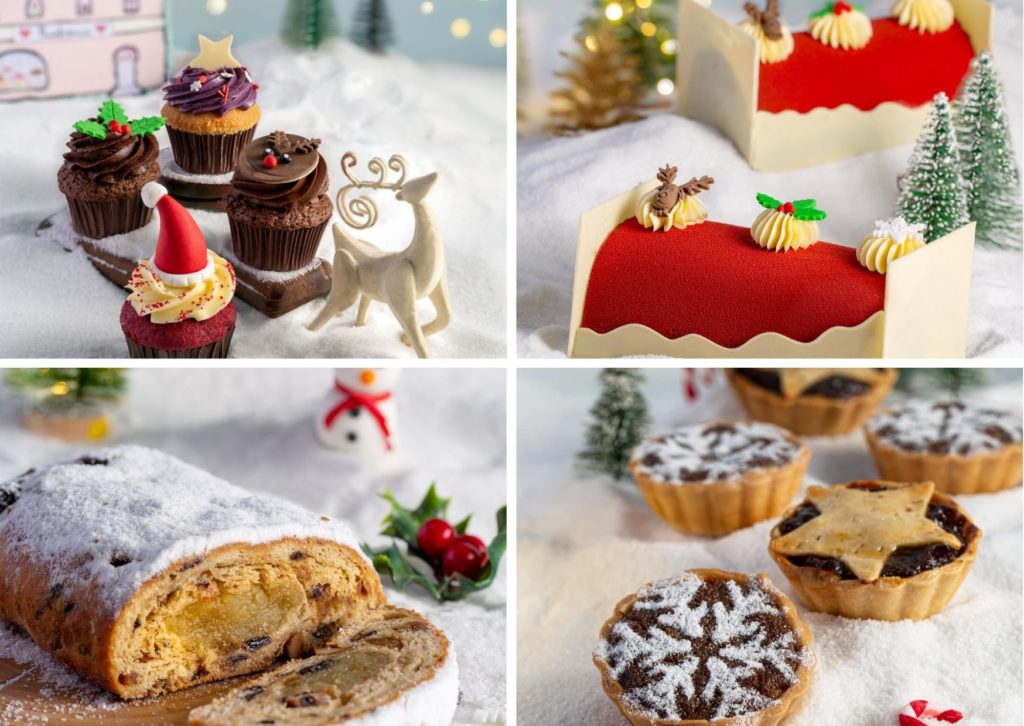 Baked Love by Vatsala, Green Park
This cute little new age bakery churns out the happiest, most delicious cakes, pastries, tarts, fudges, cake pops. Cookies and so much more. So much loves goes into these creations that each bite brings intense joy! Their rummy, spicy, decadent Christmas cakes are magnificent; their tarts, cookies, pops, cupcakes and pies are so good that you will become a permanent convert. They thoughtfully have a small range of eggless and vegan goodies as well.
The Artful Baker, Khan Market & Rabindra Nagar
A very popular bakery with the folks in Delhi, The Artful Baker comes out with a range of Christmas confections every year. Their Christmas cakes are so gloriously sinful that I challenge you to stop at one slice! I'd go the whole way and order the plum cake complete with marzipan – if you don't indulge at Christmas time then when would you, right? And while in the mood, I'd also go for the Spiced Carrot Cake and their signature Bourbon and Chocolate Yule Log! A proper feast for sure!!!
Mumbai
Toujours, Breach Candy
This upscale bakery is known for its artisanship, excellent quality and attention to the even the tiniest details. So, Christmas treats from here are truly special, and make excellent gifts as well. The Christmas themed macaroons, cookies and chocolate covered strawberries are gorgeous to look at and taste better than they look. Their Christmas cupcakes, Gingerbread Houses and Plum Cake are world class!
Rejoyce, Bandra West
The folks from Bandra swear by Rejoyce, Christmas time and every other time of the year! Joyce takes such special pride in her Plum Cakes and Puddings that every morsel delivers sheer bliss. Full of dry fruit, nuts, candied peel, spices and rum, they will keep you addicted all season long. Postpone all diets to January 10th please!
American Express Bakery, Byculla and Bandra West
Established in 1908, this family-run bakery has been perfecting their craft for over a century, which is why it is something of an institution. Good old fashioned cinnamon rolls, mince pies, gingerbread cookies and traditional plum cakes! And it's not only that, they also have plum pudding, guava cheese, stollen, Dundee cake and mince pies!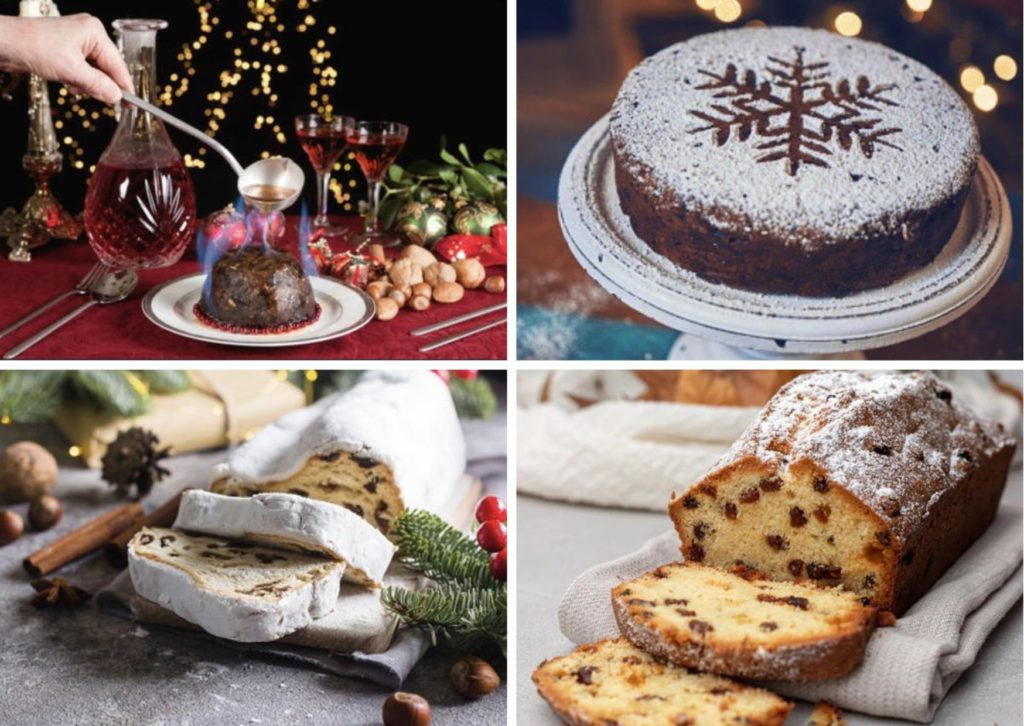 Celebrations Fine Confections, Lower Parel
Trained in Switzerland, Chef Mehernosh Khajotia has a passion for all things chocolate and for fine handcrafted confectionery. He has a hugely loyal following, a testimony to the superb quality and consistency of all his products. His Christmas plum cakes are drenched in brandy, they're soft, moist and packed with fruits and nuts. This year, his Traditional and White PudCakes have been a big hit!
The Sassy Teaspoon, Juhu
So, it all started with Sassy Spoon that serves wonderful food, superb desserts and a great annual Christmas brunch. Sassy Teaspoon, their dessert store features an amazing selection of Christmas goodies too! Step in for Yule Logs, Cakesicles, Macaroons, and Cupcakes. Their legendry Christmas Plum Cakes are so worth trying, and their hampers are absolutely delightful!
Kolkata
Saldanha Bakery, Taltala
Tucked away in a corner in the city, three generations of Saldanhas have been baking with their hearts. This is one of the best places to get your Christmas cakes from. Not overly sweet, but full of fruit, nuts, citrus peel and spices, the freshly baked plum cakes and Walnut Cakes will satisfy your Christmas sweet tooth, and then some!
Lalit Great Eastern, New Market
Once a part of the Great Eastern Hotel, this iconic bakery has been around for a very long time. Traditions have survived here in the form of old hand-me-down recipes for super moist fruit cakes, rich plum cakes, mouth-watering plum pudding and the freshest, most delicious stollen. In addition, candy canes, gingerbread cookies, star cookies, cupcakes, muffins and a special rainbow cake add to the colourful display in the windows.
Flurys, Park Street and across other branches in Kolkata
When it comes to bakery and confectionary, Flurys is probably the first reference to all Kolkatans. All decorated for the season, with carols playing in the background and buzzing with patrons all day long, Flurys embodies the true Christmas spirit in every way. Their Plum Cakes are full of rich and spicy flavours, and vanish really fast, so rush out there, buy first and think later! Also, their festive Cupcakes, Gingerbread Houses, Cookies, Rum Balls, Marzipan all make for sweet indulgence – think tea time on Christmas Day.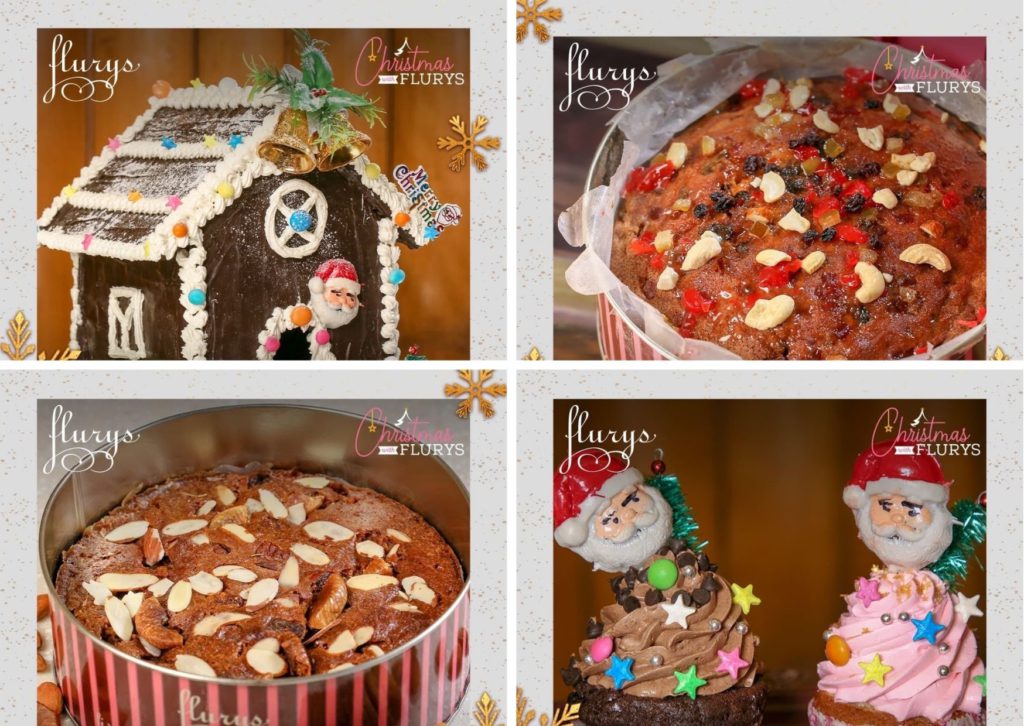 TG by Tanvi Ghai
Called the Dessert Princess of Kolkata, Cordon Bleu Chef Tanvi Ghai creates the best looking, most exquisite tasting desserts in the city. No surprise then, that TG would have the most wonderful Christmas goodies as well. The absolutely stand out Carrot Cake with Cream Cheese Frosting, Chocolate Almond Bark, Gingerbread Houses, Christmas Cookies and the singularly decadent Plum Cake make a visit to TG a must.
Mrs. Magpie, Lake Terrace Road
Christmas is the best time of the year at Mrs. Magpie, as patrons look forward to getting the cutest looking and most delicious Christmas confections. From Bauble Macaroons, rich Fruit Cupcakes decorated with Santas and Elves, Fruit Pies, Date and Walnut Loaves, Christmas Cakes with Fondant Santas, Plum Cakes with Marzipan and Scones. If you're in the area, then look no further!
Bangalore
Revsun Cakes
Created and nurtured by Revathi Sundaramoorthy, Revsun Cakes is truly an expression of love. Revathi's Christmas cakes are legendary – packed with the goodness of almonds, cashews, raisins, currents, figs, orange peels and using her own homemade butter. Call: 9741017850 to order.
Happy Belly Bakes, Primrose Road
They certainly live up to their name! Happy Belly Bakes make the richest and rummiest Christmas cakes in town. And while you're there, don't miss their Gingerbread, Christmas Cookies and Cranberry Marzipan Stollen, all swoon-worthy! Happy Belly Bakes sure know how to keep their customers jolly!
Hopshaus, Whitefield and Indiranagar
Besides their famous Christmas lunch, this microbrewery also makes Christmas cakes on order. You'll be so happy with their magnificent signature plum cakes, packed with the highest quality of dry fruits, nuts, candied fruits, and spices. All macerated in alcohol to give the cake a deliciously indulgent boozy taste. Just remember to order 24 hours in advance.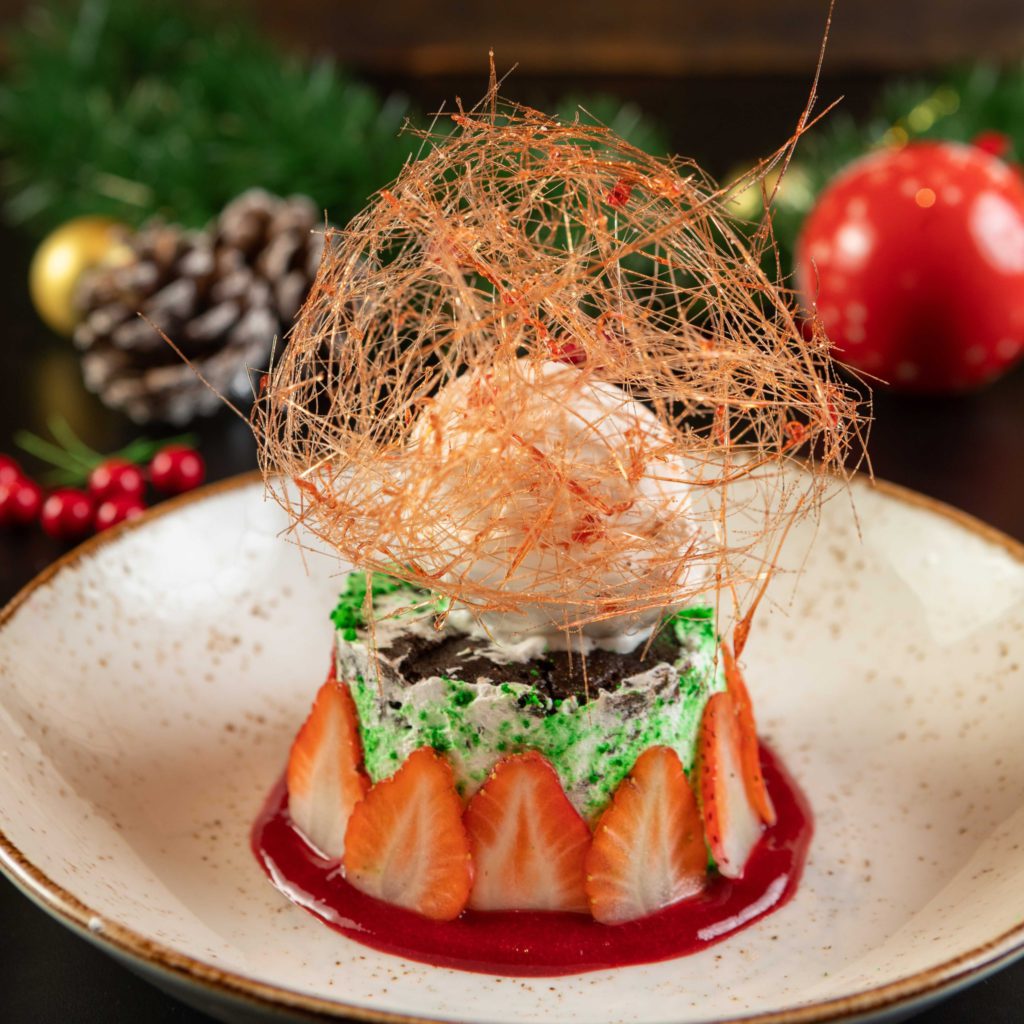 Michelle Gafoor
Home baker, Michelle Gafoor and her mum take orders for Plum Cake each Christmas. With infinite care, the best of ingredients and traditional recipes, their cakes turn out divine! And don't take my word for it, just try picking up a cake without pre ordering, and you'll be so disappointed. No matter how many cakes the mother-daughter duo make, they disappear before you can say 'Santa Claus"! Call: 9845092630 to order.
The Marzipan Café and Bakery, Ulsoor Road
This cute little bakery has a full array of specially curated Christmas goodies. From alcoholic and non-alcoholic versions of excellent Plum Cake, Almond Cake and Pistachio Christmas Cake to Gluten Free, Vegan Cakes, Gingerbread Houses and exciting Holiday Hampers.
Now I can visualise the last-minute-must-buy-plum cake-desperados dashing to the nearest store to secure their Christmas bounty. Have a most wonderful Christmas with family and friends, folks, and do remember to help the less fortunate!
Cheers!
For latest travel news and updates, food and drink journeys, restaurant features, and more, like us on Facebook or follow us on Instagram. Read more on Travel and Food Network
Trending Now on TFN
Video | 10 Best Christmas Markets Around The World
Essential Travel and Food Guide To Santa Claus Village, Finland
10 Best Places To Celebrate A White Christmas In India
Check out our Youtube Channel
Also Checkout the below articles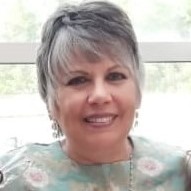 A homeschooled chef even before she joined Catering College in Bombay, Christine's gastronomic journey started with mother and grandmother. Polished with a degree and 10 years of experience in the Hospitality industry, Christine's love of food, drink and everything gastronomic has been sharpened and honed with travel across the world. Today, she shares the wealth of her foodie experience and adventures across the world with Travel and Food Network, so look forward to much more from Chrsitine!