The Ultimate Switzerland Travel and Food Guide
From the magnificent Matterhorn and the astounding Staubbach Falls to the turquoise waters of Lake Brienz, everywhere you look, the scene changes each time, dramatically rendering in different technicolour shades, depending on the time of day or night depicting a diverse, epic, and stunning landscape.
Located at the confluence of Western, Central and Southern Europe, Switzerland is bordered by Italy, Germany, Austria and Liechtenstein. One of the most visited countries in Europe, Switzerland is renowned for its cultural and natural heritage and boasts an impressive 12 UNESCO World Heritage sites. Thus, underneath the layer of majestic peaks and surreal lakes is a long-standing commitment to environmental stewardship that means these natural adventure playgrounds continue to be protected for the benefit of everyone. You can experience of Switzerland's diverse culture through its food, language, and its people with the locals taking pride in introducing you to their beautiful villages, the wonderful train rides, delectable fondues, ski trips and chocolates!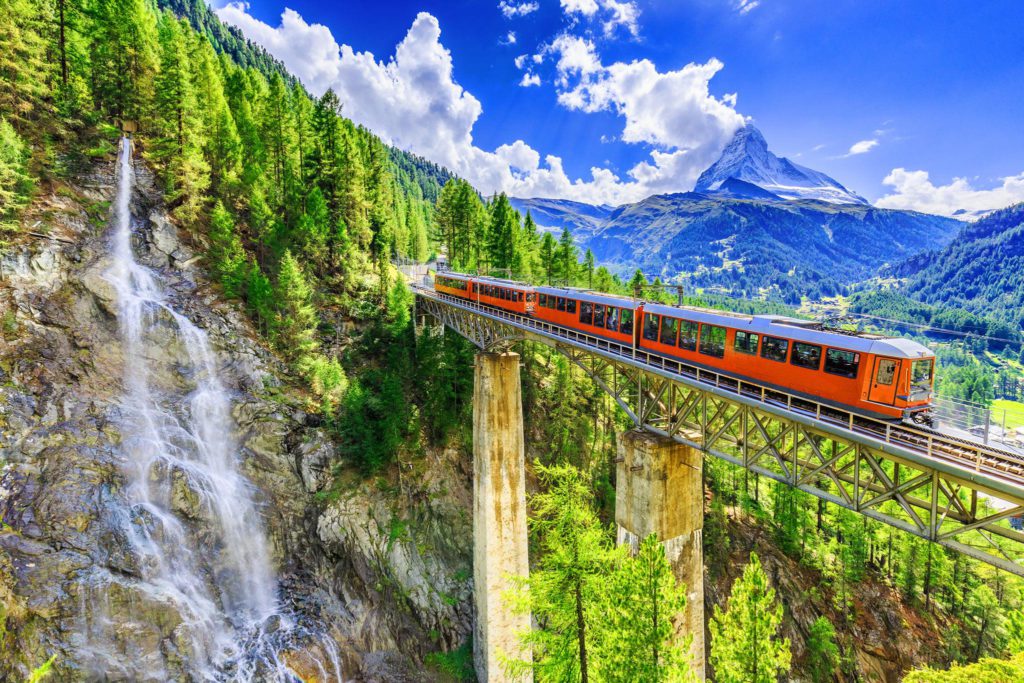 Switzerland is one of the most beautiful and serene places on Earth, which makes it the perfect destination for a vacation. It is also a paradise for winter sport lovers and hikers who would love to explore the Swiss Alpines and the mesmerizing terrain of Switzerland!
Register For The Free Virtual Travel Event And Win A Trafalgar Holiday For Two

Unlock Switzerland beyond your dreams. Join Trafalgar Travel and Switzerland Tourism as they take you on a virtual tour across breathtakingly beautiful Switzerland. Traverse mountains, glide across lakes and visit icons like Chaplin's World and Cailler Chocolate (the oldest chocolate brand still in existence in Switzerland).

Plus, simply by attending you'll go in the running to win $10K of travel for 10 years*. Check T&C here.
If you are planning to visit Switzerland on your next holiday, here's a comprehensive guide to help you navigate through Switzerland with some of the best places to explore and the best places to eat.
Zurich
Lake Zurich : Lake Zurich is a banana shaped lake which extends to the southeast part of Zurich. This mesmerizing lake is a great place for a stroll or simply for relaxing. Bordered by the cantons of Zurich, St. Gallen, and Schwyz, Lake Zurich is also surrounded by numerous swimming areas, such as the Alpamare which is one of the biggest waterparks in Switzerland. We recommend taking a lake cruise or a boat tour in Lake Zurich.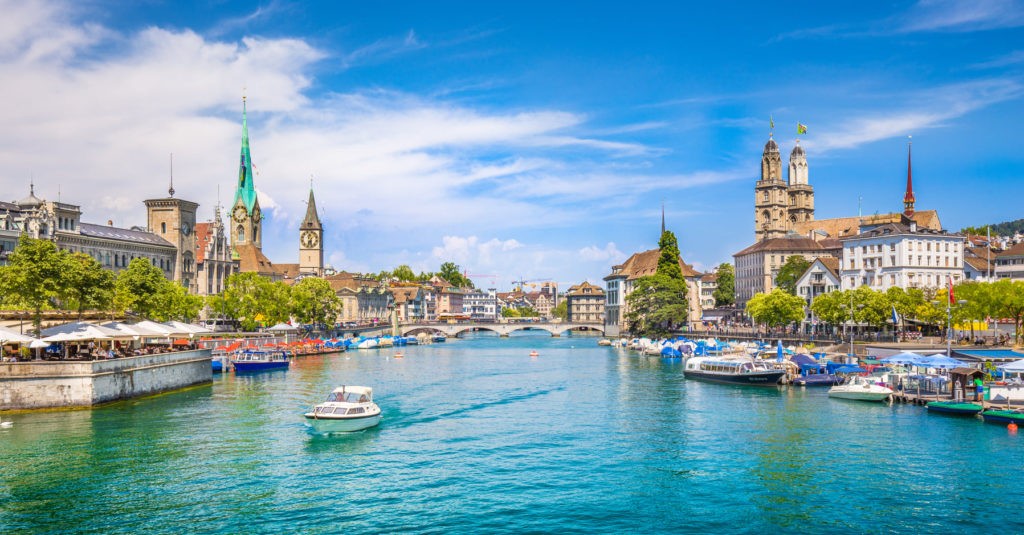 Old Town (Altstadt) : The Old Town in Zurich is one of the significant historical landmarks filled with a large number of stores, restaurants, and cobblestone streets. This is a great place to explore as you walk through the town. The Old Town is also filled with several small squares with sitting areas where you can relax and enjoy the sunsets.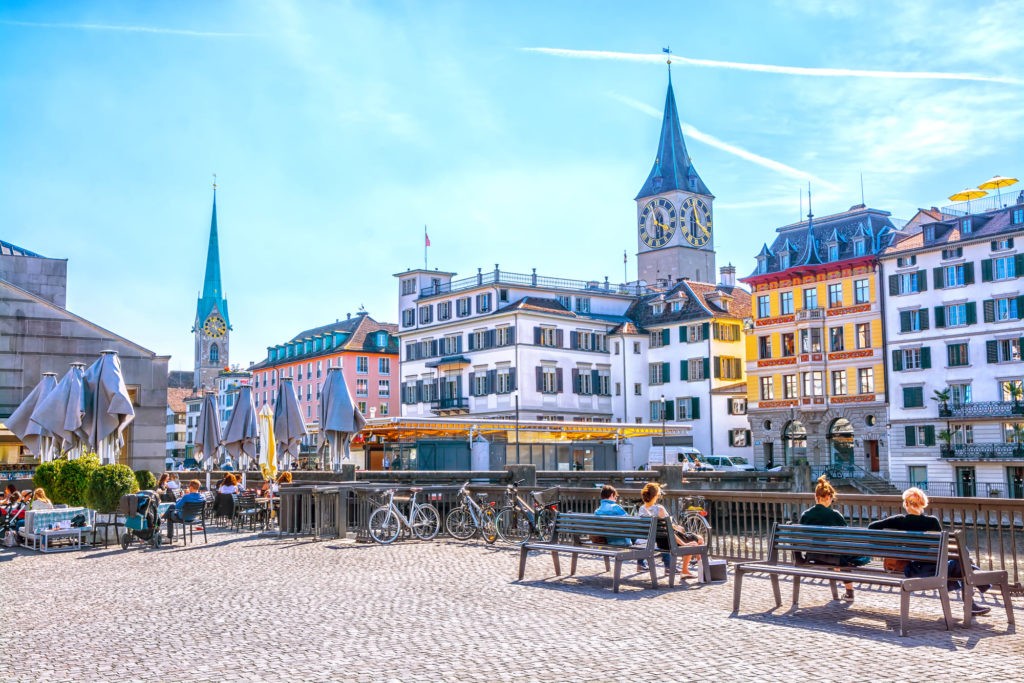 Bahnhofstrasse: Bahnhofstrasse is one of the most expensive shopping avenues located in Zurich's main downtown street. This is a place that came into existence when the fortifications of the city were demolished in the year1864. This place is filled with a large number of boutiques, timepiece stores and department stores. It also connects Lake Zurich with the main railway station.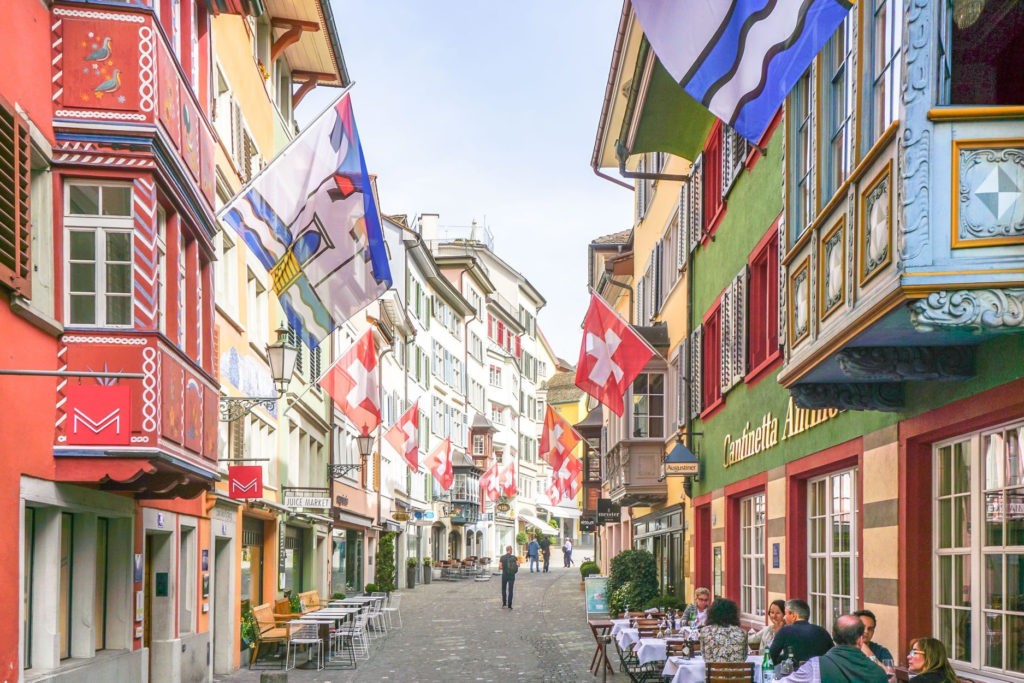 Uetliberg : Uetliberg is a mountain located in the Swiss plateau which gives you a panoramic view of the entire city of Zurich along with Lake Zurich. There really is no better way to explore the small but incredibly beautiful country of Switzerland than by train. So when in Uetliberg, hop on a train to admire the beautiful sunset amidst the magnificent backdrop of Zurich. If you are into hiking, you can also enjoy a hiking trip to the top of Uetliberg.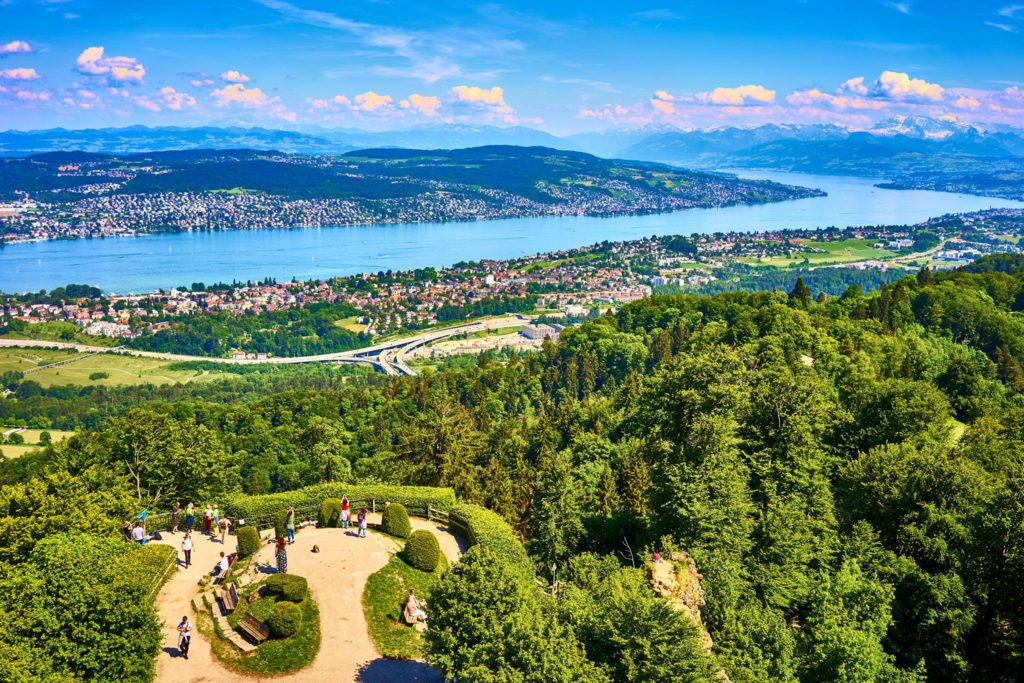 Kunsthaus (Museum of Fine Arts) : Run by the Zurich Society of Arts, Kunsthaus is one of Europe's top art museums. It has a large collection of artworks made by several famous artists such as Charles Munch and Monet. Kunsthaus in Switzerland is a must visit for art lovers, as the collection in this art museum includes art from the Middle Ages as well as contemporary art and Swiss art.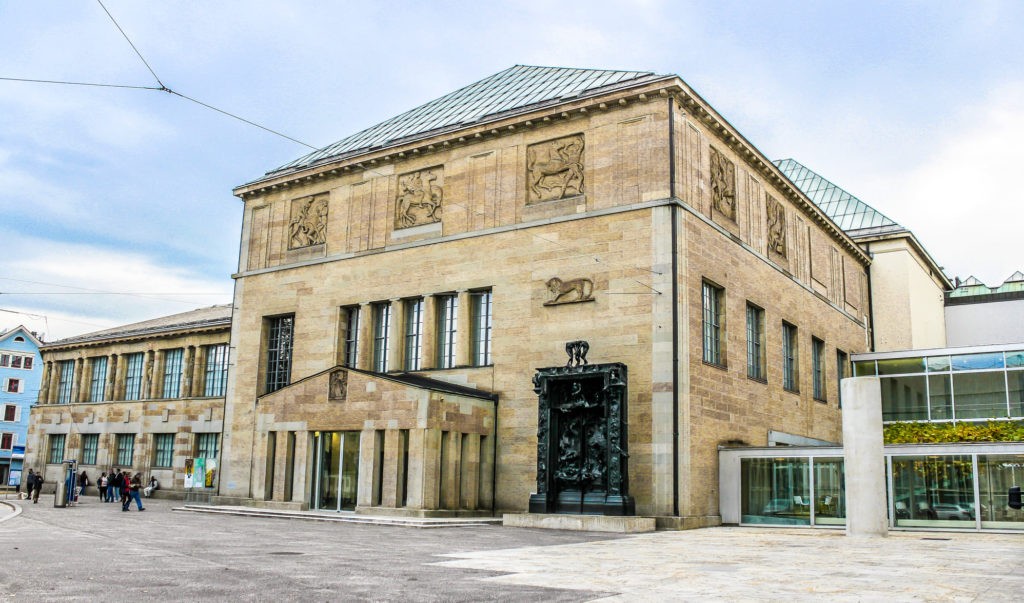 Grossmunster : The Grossmunster is one of the four major churches located in Zurich. Built in the 12th century, the church follows the Romanesque style of architecture and has both historical and architectural significance. According to legend, the church was built over the graves of the city's patron saints, due to which this church is considered as one of the significant landmarks of Zurich.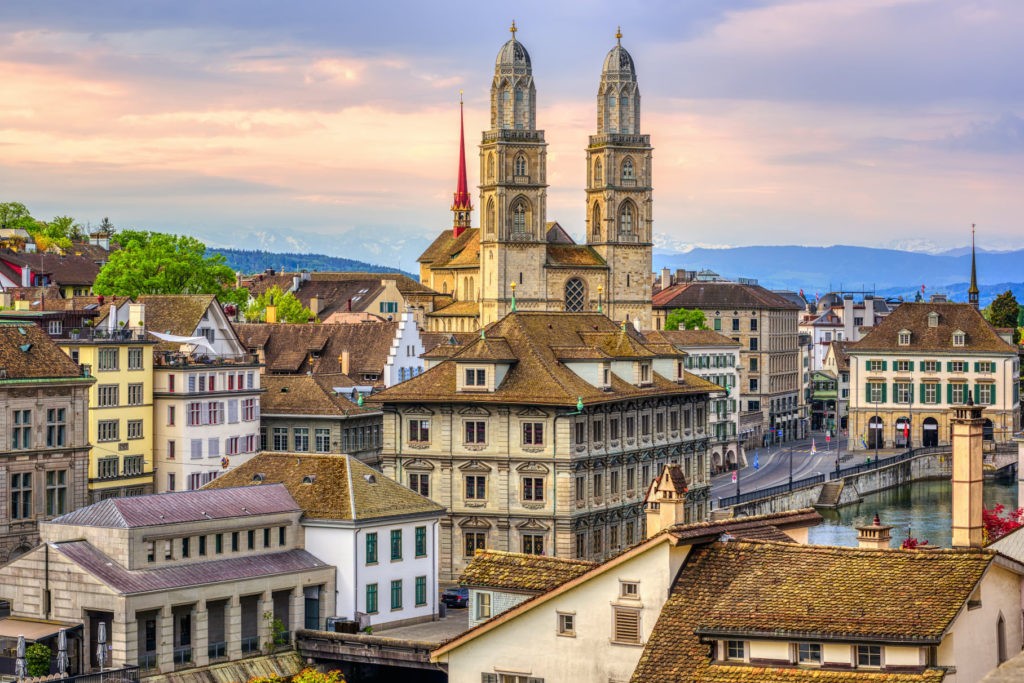 Bern
Old City : The Old City located in the Swiss Alps in Bern is a beautiful town with cobblestone streets, churches, and fountains! When the sky is clear, you can also witness the beauty of the Alps in the distance. The Old Town in Bern is also considered as one of UNESCO's World Heritage Sites. It is a wonderful place for a walk, to admire the bridges across the Aare, and the famous Clock Tower which is one of the most significant landmarks of Bern.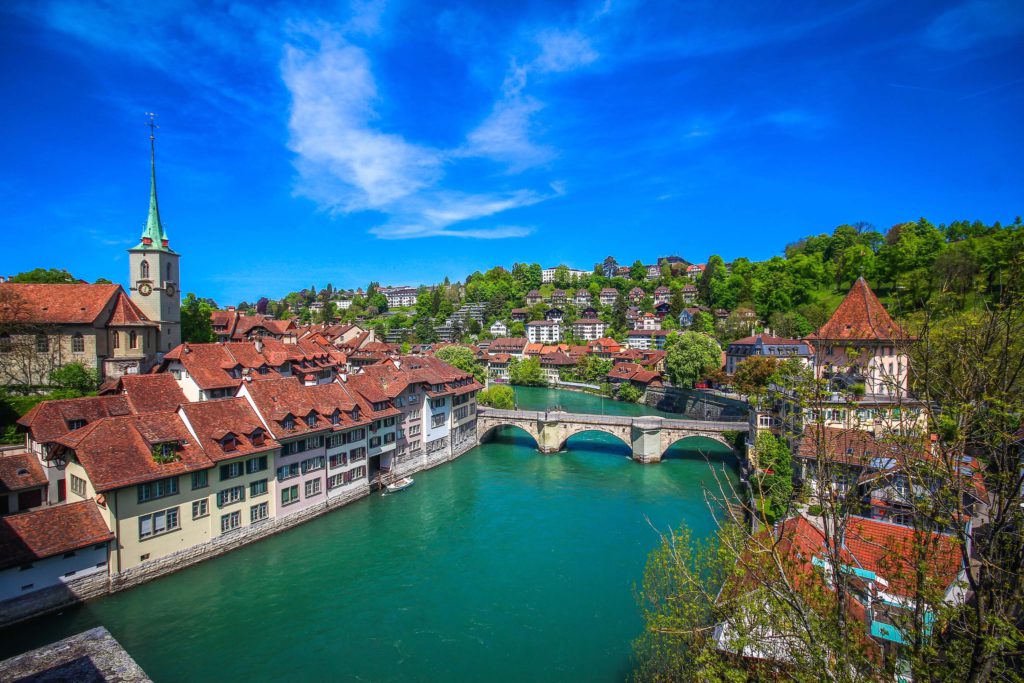 Rose Garden : A trip to the Rose Garden would reward you with a breath-taking view of the city of Bern. It's a wonderful place for taking pictures and to grab a cup of coffee from the nearby cafes. You can also take a long peaceful walk from the Rose Garden as you explore the Old Town. This place is also a home of more than 200 different types of roses and various kinds of plant species such as the rhododendrons and the irises.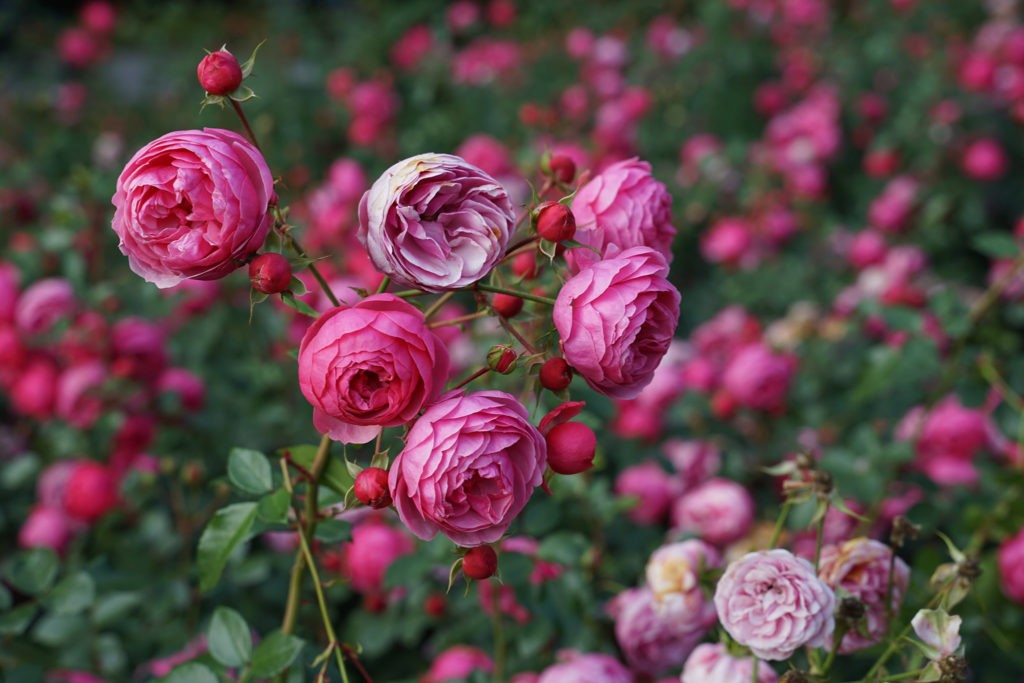 Gurten : At 858m above the sea level, the Gurten gives you a fascinating view of the Swiss Alps and makes for a welcome getaway from the city. It is a wonderful place for bike lovers as there is a bike trail in Gurten. There are several hiking trails as well, the easiest one being a hike on the top of the Gurten, between meadows and forests. It is also a wonderful spot for trekking, running or enjoying a picnic with your family. There are also a large number of eateries to grab some snacks as you explore this place!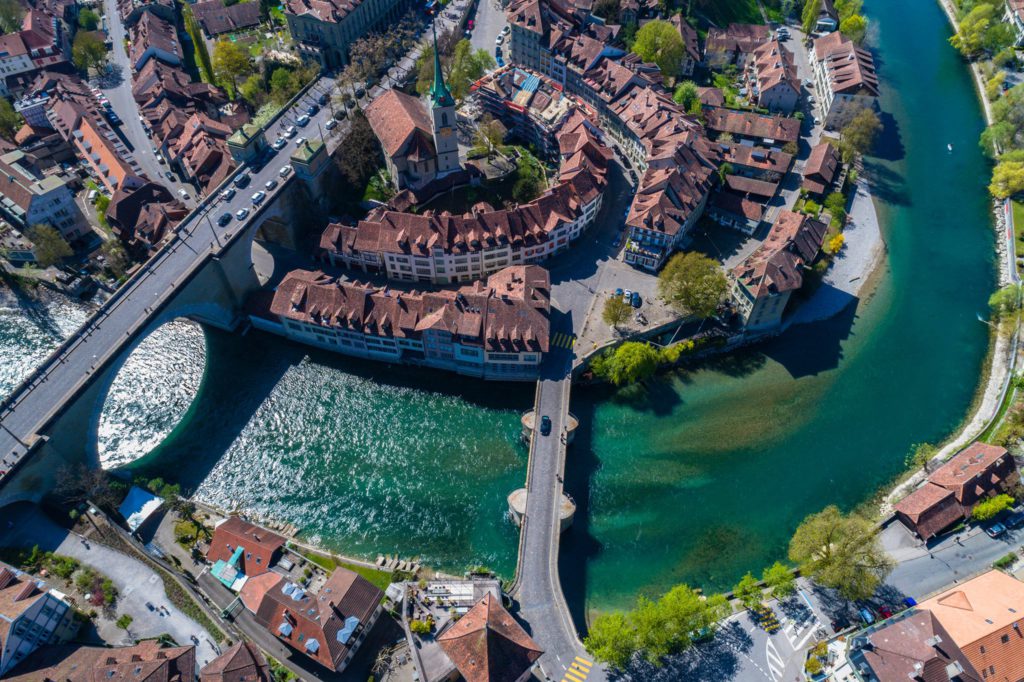 Aare River : The Aare River makes for a refreshing stop while you're taking a walk through the city of Bern. This river is full of ducks and swans, and makes for a wonderful view to stop by and reax. There are multiple bridges across the river from which you can admire the Old Town. You can also take a memorable boat tour through the Aare River.
Lake Geneva
Lake Geneva is one of the deepest and largest lakes in Western Europe, located on the Alps which is shared between Switzerland and France. When in Lake Geneva, you can indulge in a culinary trip or a cruise to the notable sights in the city of Geneva.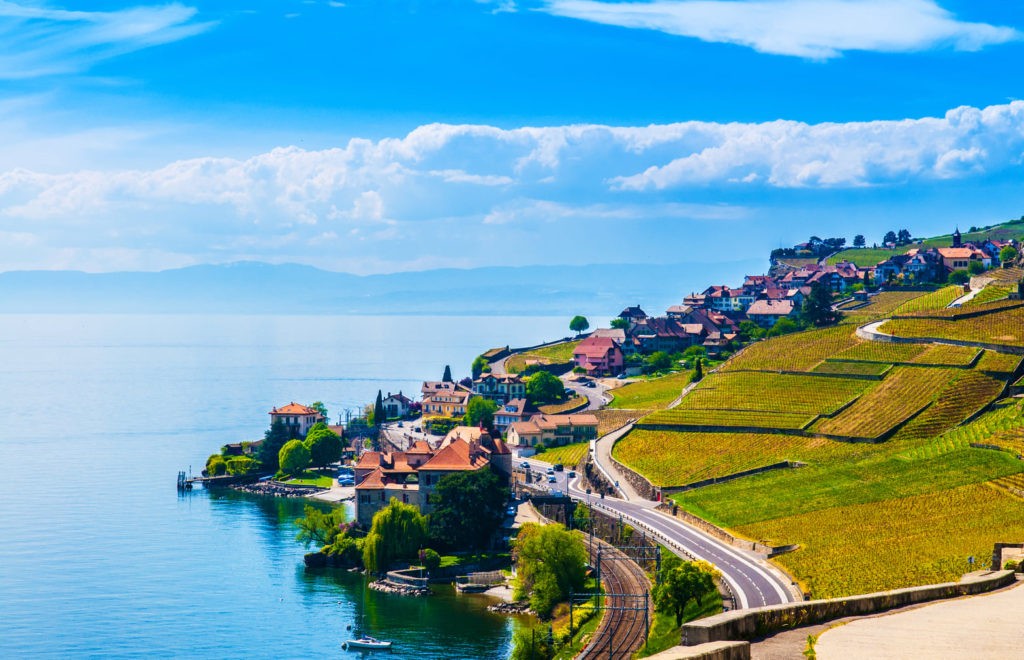 Manoir de ban : You can take a tour of Manoir de Ban which is located on the banks of Lake Geneva in Switzerland. This place used to be the home of the famous Charlie Chaplin for almost 25 years. This place is now a museum which is dedicated to his life and work which you would definitely love to explore.
Chillon Castle : The Chillon Castle is an island castle which is located on a rock on the banks of Lake Geneva on a narrow shore between Montreux and Villeneuve. It is one of the most visited castles in Switzerland and is celebrated for its beauty and grandeur. It is a historical building with breath-taking views and a picturesque background.
Zermatt
The Matterhorn : The Matterhorn is a mountain of the Alps with a pyramidal peak overlooking the Swiss town of Zermatt. It is around 14,700 feet tall located on the Swiss Italian border. The magnificent view of the mountain against the backdrop of the blue sky will stay engraved in your mind throughout your lifetime.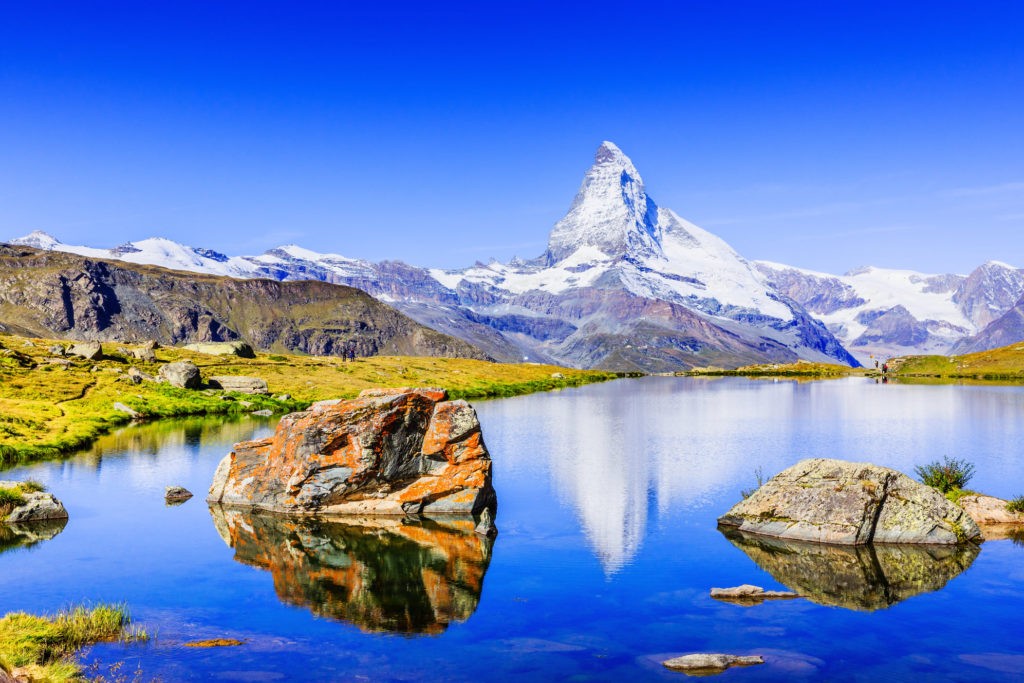 Riffelsee : If you are into hiking, you would love to take one of the hiking trails of Zermatt or take a trip of the Riffelsee which is located away from the great hiking trails but is accessible from the Riffelseeweg path. You can also hike from Gornergrat to reach this place. One can witness the mesmerizing reflection of the Matterhorn on the surface of the great Riffelsee.
Gorner Gorge : The Gorner Gorge is a wooden walkway between the towering cliffs which makes for a thrilling experience and a breath-taking sight to behold! The Gorge is known for its spectacular waterfalls and its unique formation which also makes it one of the prime attractions of Zermatt. It takes around 20 minutes to walk from the South end of the village of Zermatt to reach the Gorner Gorge.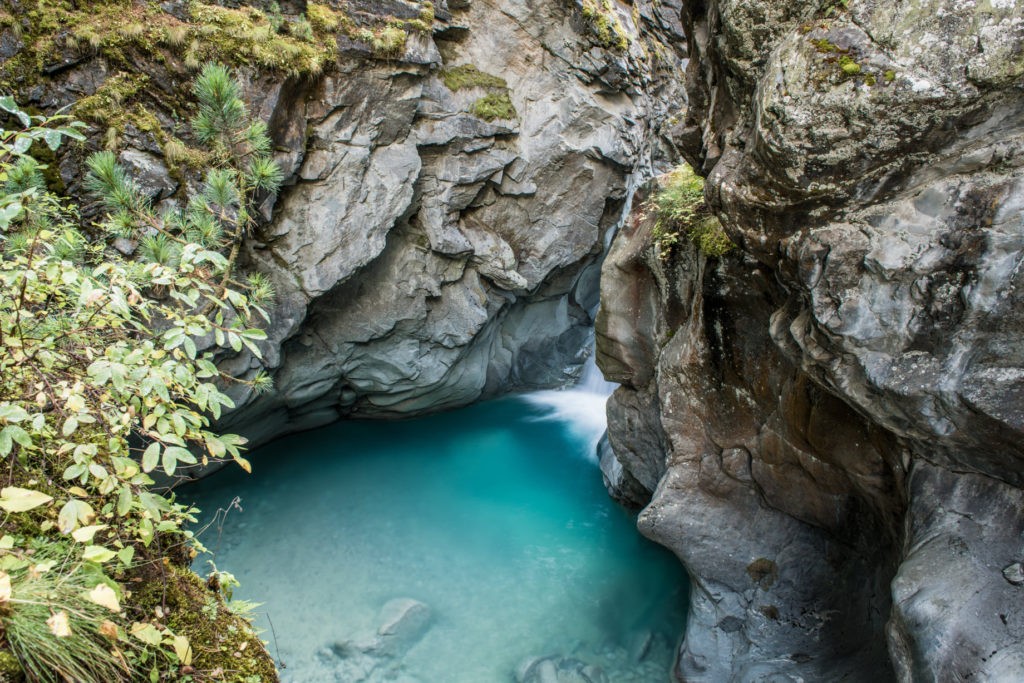 Theodul Pass : Zermatt is one of the best skiing destinations in the world. The majestic Matterhorn looms over the horizon and forms a part of a stunning panorama that encircles the town. You can ski over the Theodul Pass down to the Italian ski resort of Cervinia. If you happen to visit Zermatt in the summers, you can ski on the Breithorn plateau. Overall, Zermatt is a paradise for ski lovers.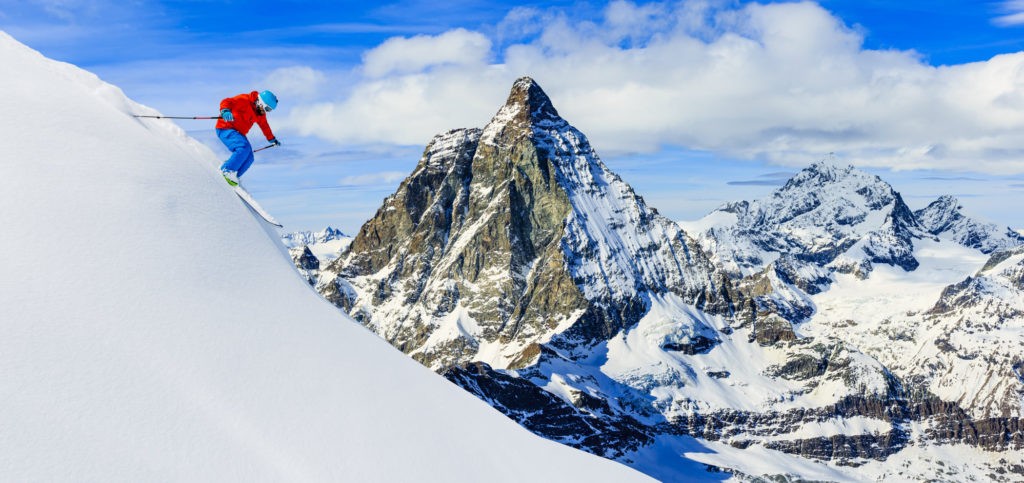 Lake Maggiore
Lake Maggiore is located on the south side of the Alps. It is the largest lake in Southern Switzerland and was featured in Earnest Hemingway's novel "A farewell to Arms". The lake extends to about 65 km and its shore line is divided between the Italian regions of Lombardy, Piedmont and Ticino. When in Lake Maggiore, you can relax and soak in the lakeside atmosphere or enjoy a boat ride from the shores of Lake Maggiore.
St. Moritz
St. Moritz is a wonderful place for a getaway and is known all over the world for hosting the Winter Olympics of 1928 and 1948. It is one of the most adventurous places to get an adrenaline rush from skiing and winter sports. This place has some of the best intermediate ski terrains as well as numerous opportunities for snowboarding, ice skating, tobogganing and many more. When in St. Moritz you can also take a boat tour of the St. Moritz Lake.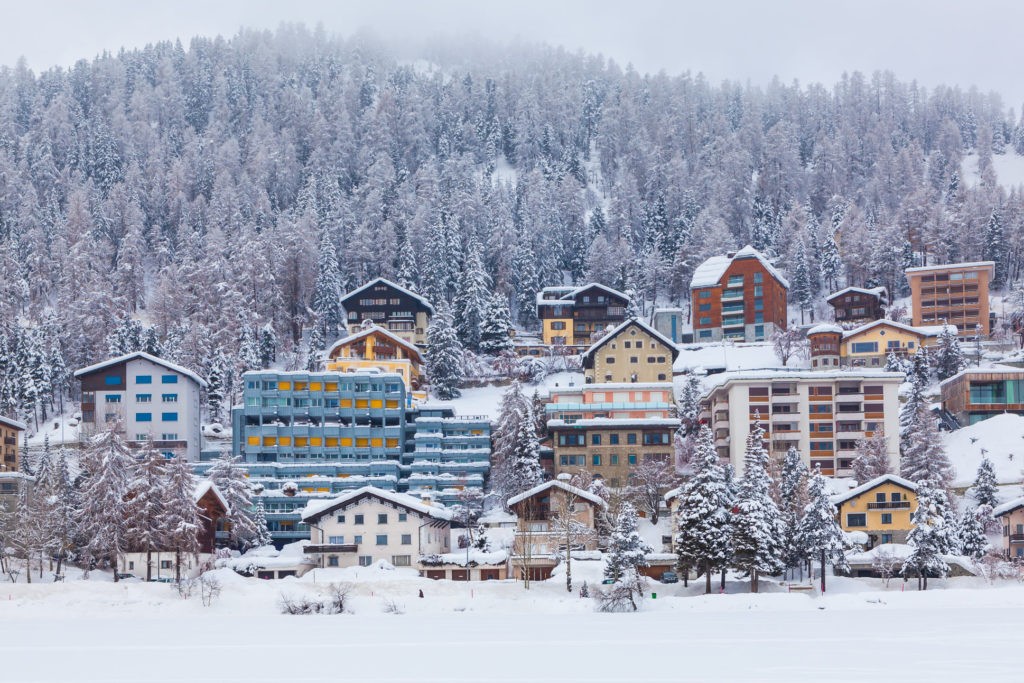 Lucerne
Mt. Pilatus : Lucerne is a city located in Central Switzerland and is the German speaking part of the country. When in Lucerne, you must definitely take a trip to Mt. Pilatus in a cableway. You can also take part in a guided tour where you would be taken through gondola rides and cableways to the peak of Mt. Pilatus from where you can enjoy a panoramic view of Lake Lucerne.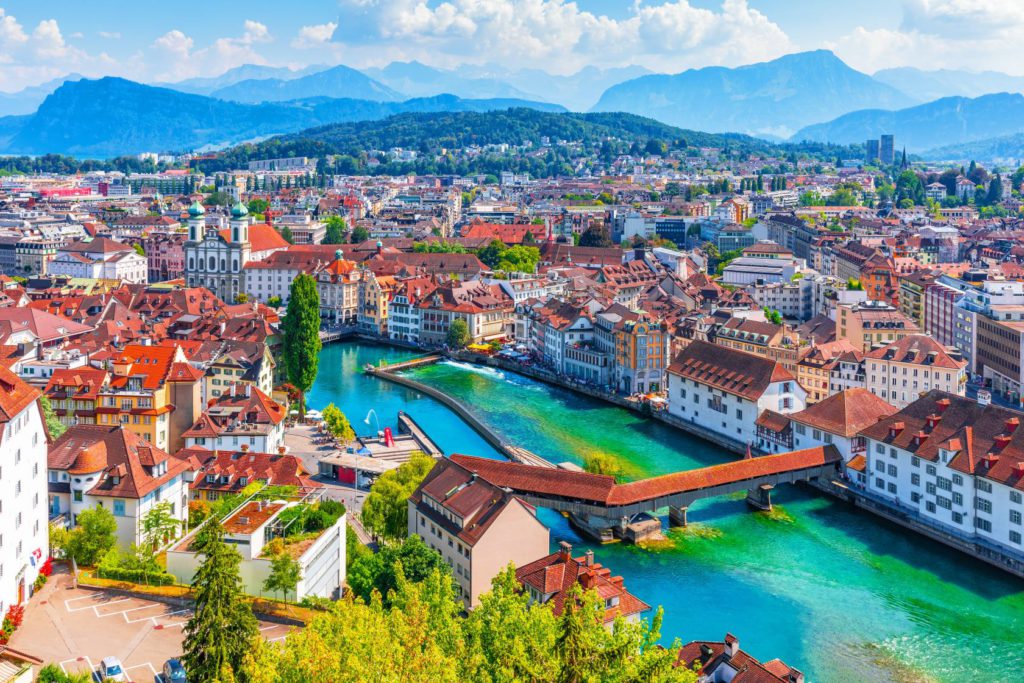 Lake Lucerne : Lake lucerne is one of the main highlights of Lucerne where you would witness an unforgettable sight of the beautiful lake along with the clear blue skies. Here, you can indulge in a cruise along the lake or take a boat trip, such as the William Tell Express which connects Lucerne to Locarno. Lake Lucerne also has several vintage points, bridges and pathways which makes for a wonderful experience.
Mt. Rigi : You can also take a ride of the cog railway from the shores of Lake Lucerne to Mount Rigi. From the top of Mt Rigi, you can enjoy a phenomenal view of the Black Forest in Germany.
Interlaken
Interlaken is a town in Switzerland and one of the oldest tourist destinations and a summer holiday resort located in the Bernese Oberland region of the Swiss Alps. This is the perfect place for exploring magnificent views of the spectacular mountains and breath-taking sceneries. You can take a tour of the Harder Alpine Wildlife Park, the Hohematte Park, or the St. Beatus Cave and Waterfalls. You can also go hiking in the Schynige Platte Trails, the Oberburghorn Trail, and the hike to the Daube Viewpoint.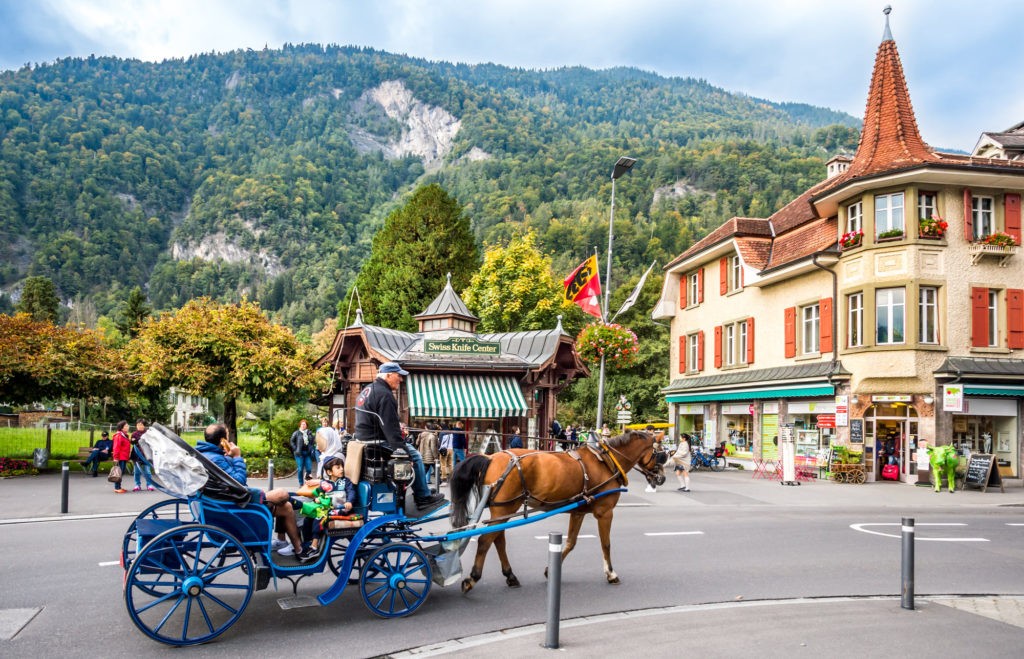 Brienz
Brienz is located around 20 km away from Interlaken. You can hike to Brienz from Interlaken or take a 30 minutes rail journey to reach Brienz. This place is famous as the Swiss centre for woodcarving. When in Brienz, you must take a tour of Lake Brienz which is a turquoise lake surrounded by the mountains of Bernese Oberland.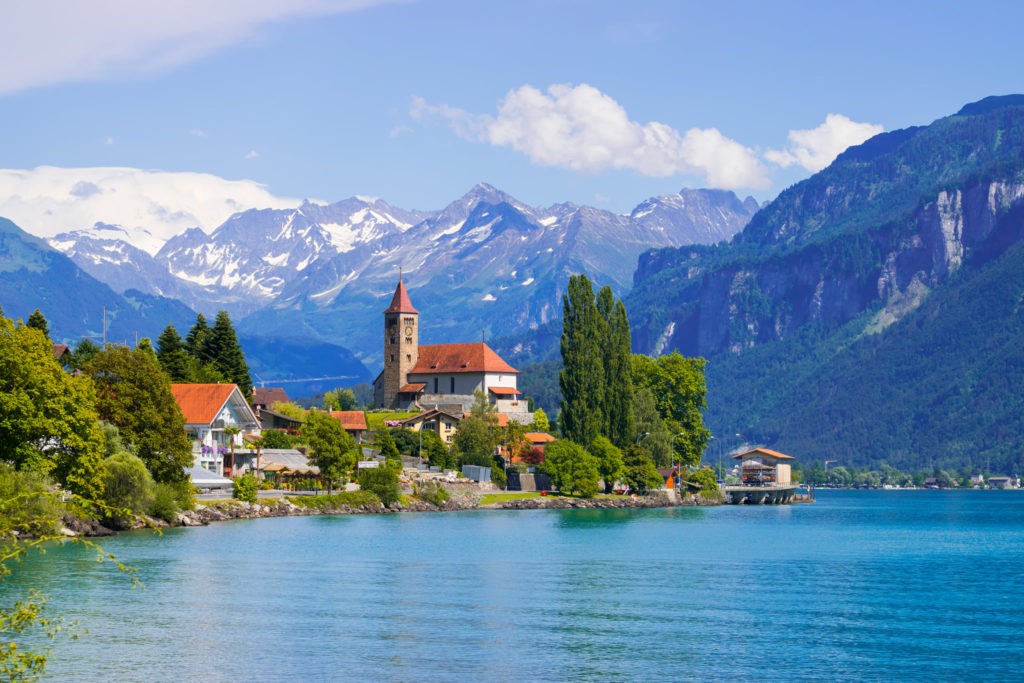 What to eat in Switzerland?
Fondue – When it comes to food, Switzerland is famous for its fondue, which is a dish where you dip your bread in molten cheese. It is one of the oldest dishes in Switzerland, as it is a cold country and its people mostly relied on bread and cheese during the cold winters.
Rosti – Rosti is one of Switzerland's national dishes where grated potatoes are pan fried into golden brown bites.
Raclette – Raclette is a Swiss dish in which melted cheese is scraped off after heating the cheese. For cheese lovers, Switzerland is most certainly a paradise!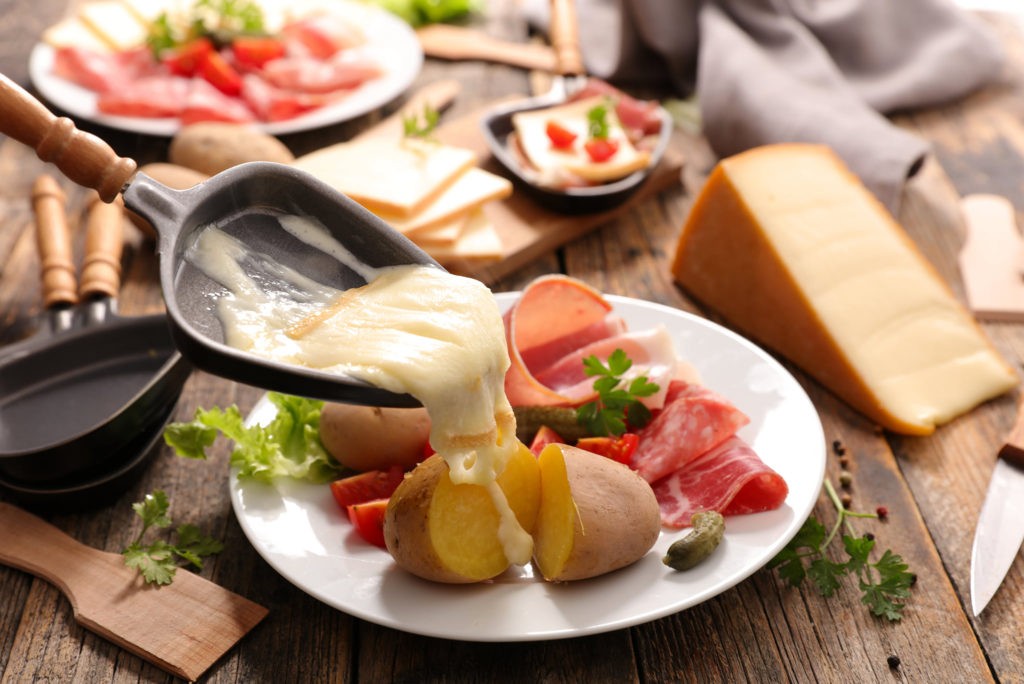 Alplermagronen – It is a kind of pasta which is extremely delicious and is made with potatoes, cream, onions and cheese.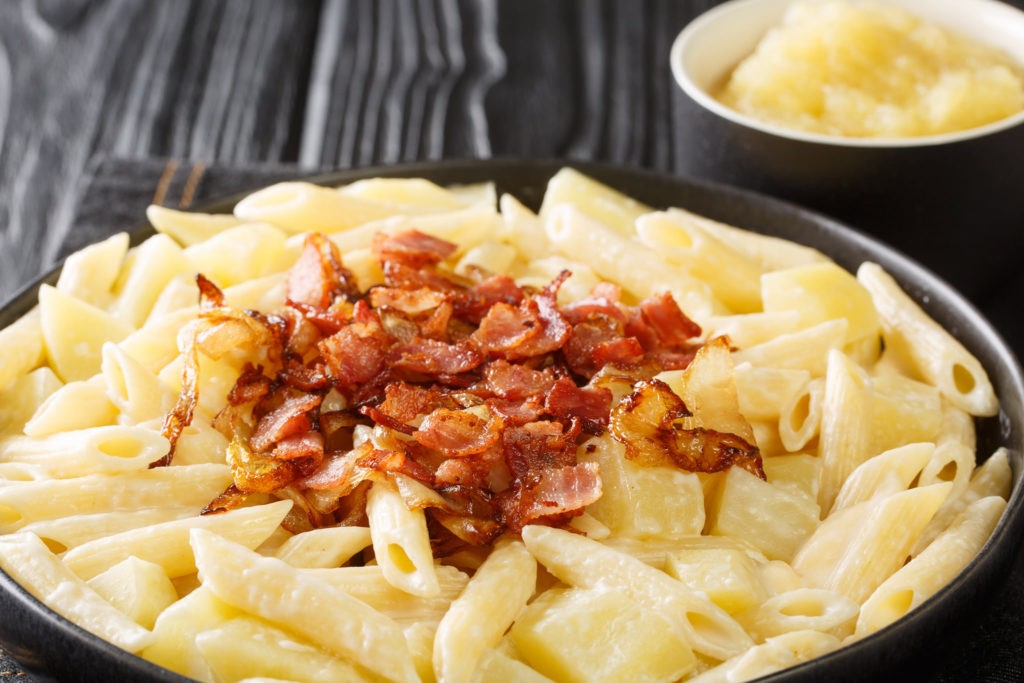 Swiss Chocolate – It goes without saying that when in Switzerland, one must definitely dive in the world-famous milk chocolates from world renowned chocolatiers. While in Zurich, plan a day trip to The Lindt Home of Chocolate – pure paradise for anyone with a sweet tooth.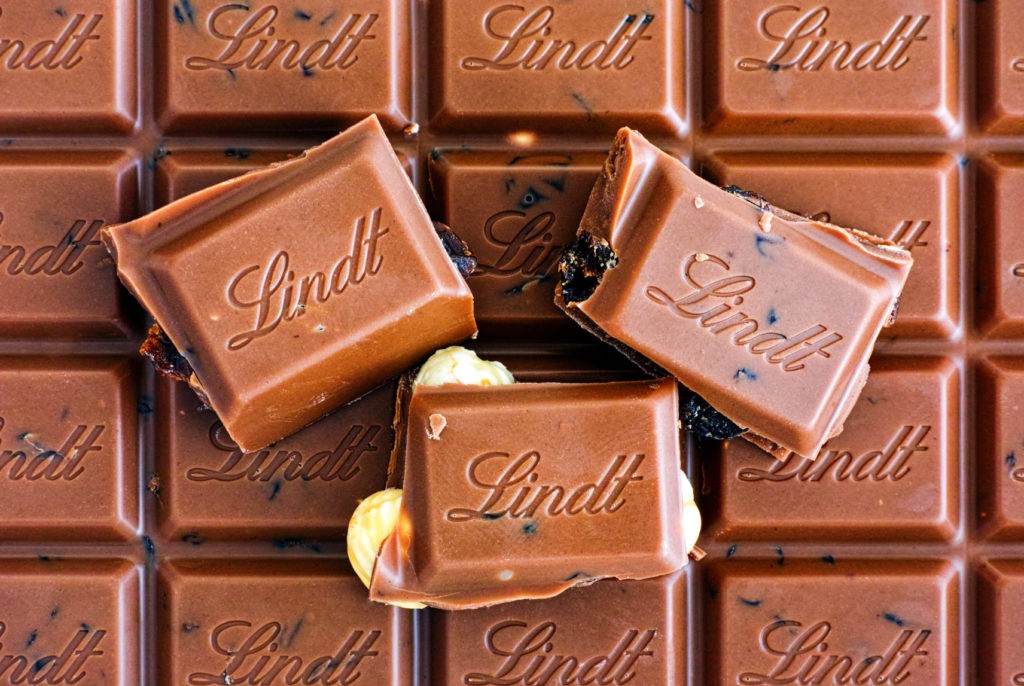 Berner Platte – Berner Platte is a traditional meat dish in Switzerland which consists of various kinds of meats and sausages made of beef, pork, and other popular meats.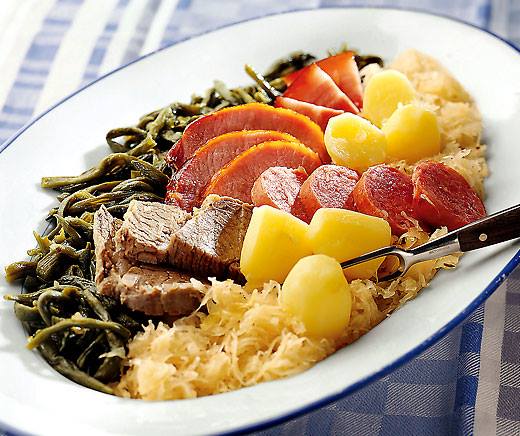 The Trafalgar Best Of Switzerland Itinerary

All the Best of Switzerland with a side visit to Italy. What could be better? Your travels will take you to Lake Geneva for local wine, cheese and delicious desserts in Lavaux, Lord Byron's enchanting Chillon Castle and the pretty town of Brienz for a masterclass in Swiss wood carving. Check out the itinerary here.
Top 10 Restaurants in Switzerland
La Fonte – La Fonte in Zurich is one of the best places to grab a good pizza made with the best of ingredients. It serves the best Italian cuisine in town.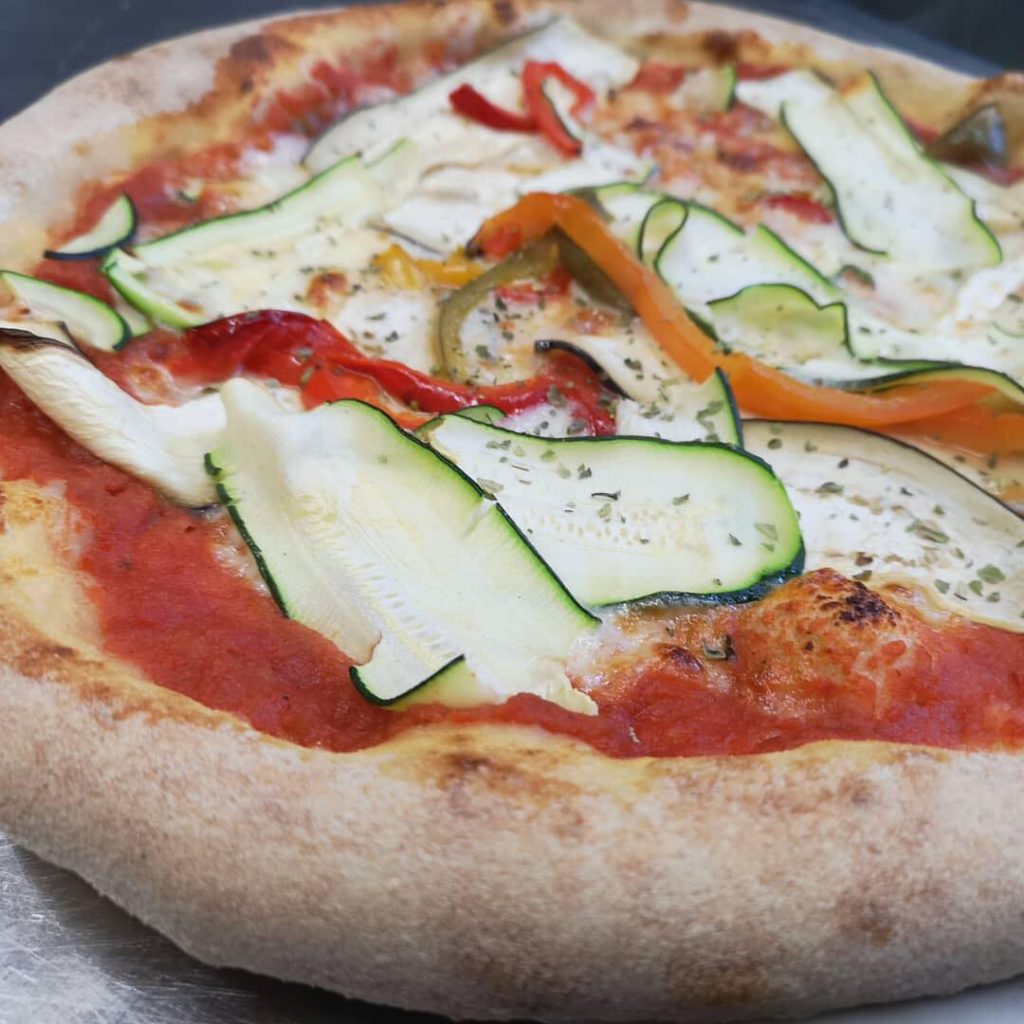 Differente Hotel Krone Unterstrass – Located in Zurich, this place gives you a magnificent dinner experience serving Swiss, European, and Central European cuisine.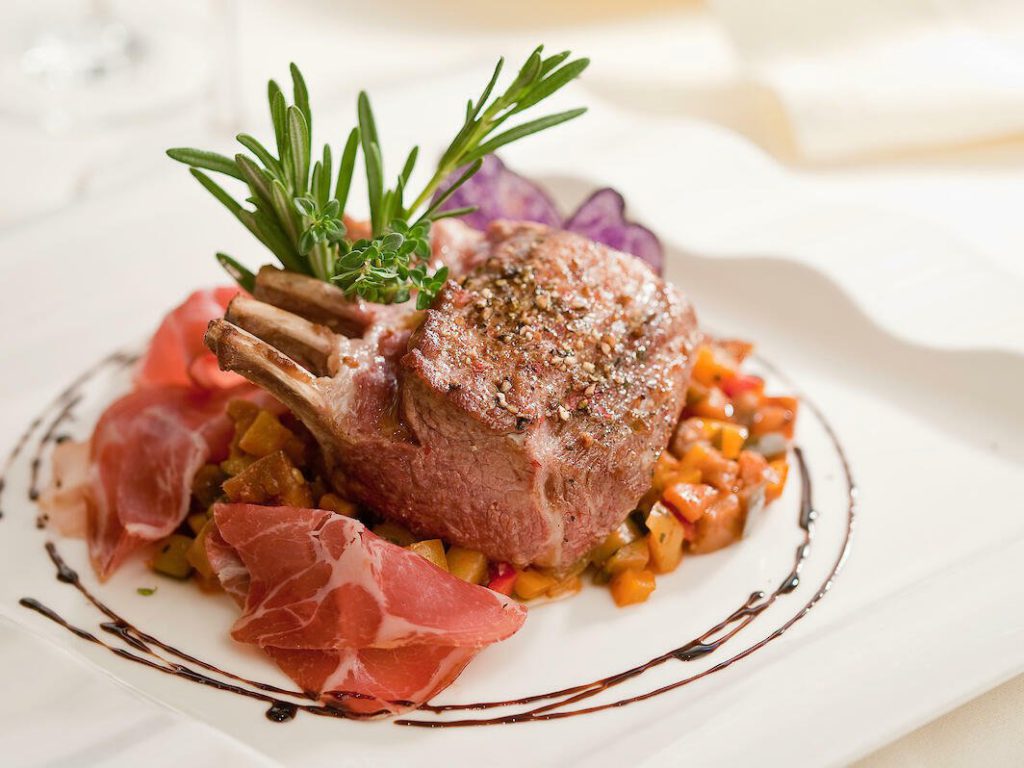 Casa Novo – Restaurante & Vinoteca – This place is located on the river Aare in Bern which gives you a magnificent view of the river from the terrace. Here, you can sample Mediterranean, European, and Central European cuisine along with vegan friendly options.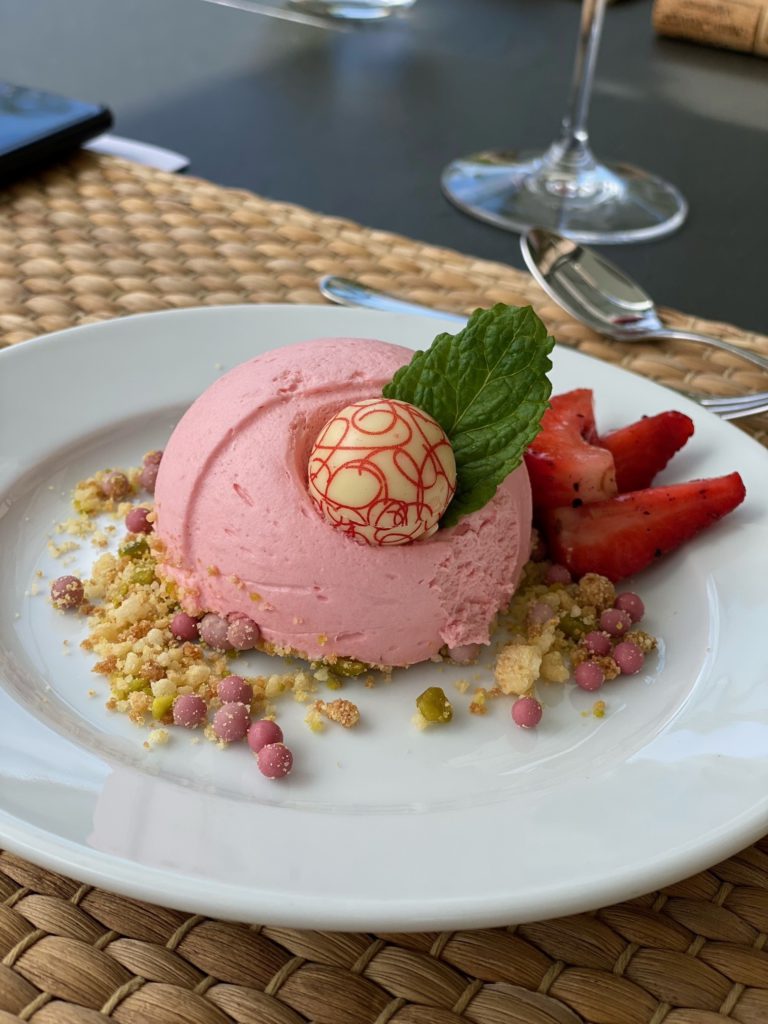 Restaurant Suder – Restaurant Suder in Bern has a beautiful ambience with a pretty terrace. This place serves delectable Swiss and European food and has a good selection of beer.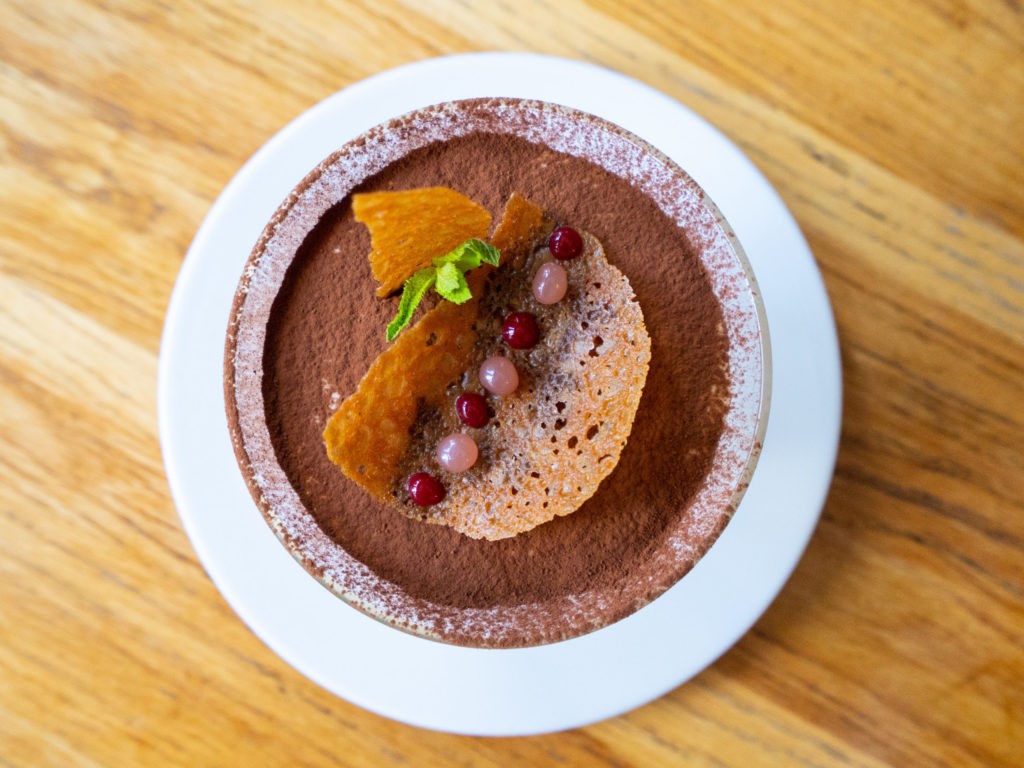 Simple – Located in Lake Geneva, this cafe serves some delicious American cuisine. They also have vegetarian friendly options such as the garden burger. It is also a wonderful place to have breakfast.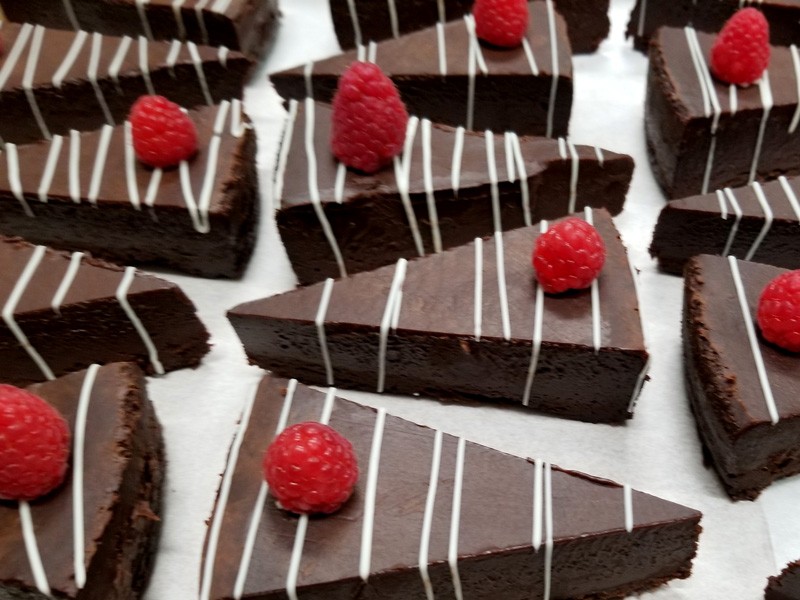 The Next Door Pub – The Next Door Pub is a friendly pub located in Lake Geneva that serves delicious local cuisine like pretzels and cakes. They also serve mouth-watering pizzas that they make from scratch.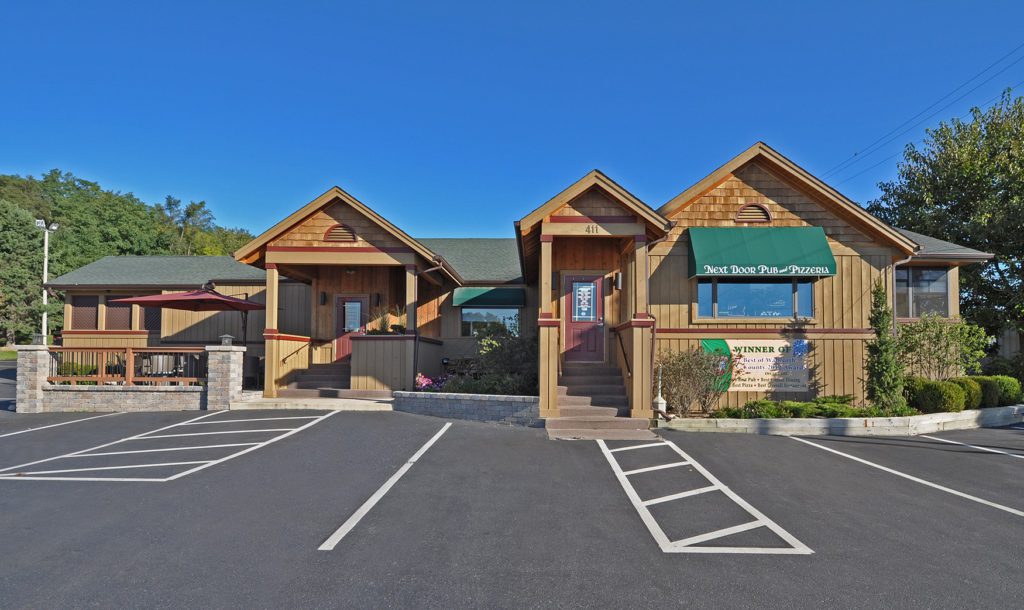 Restaurant Chez Vrony – This is one of the best restaurants located in Zermatt. Along with delicious Swiss food, you also get to enjoy the magnificent views of the Matterhorn. It is a wonderful place to stop by for lunch and some amazing desserts.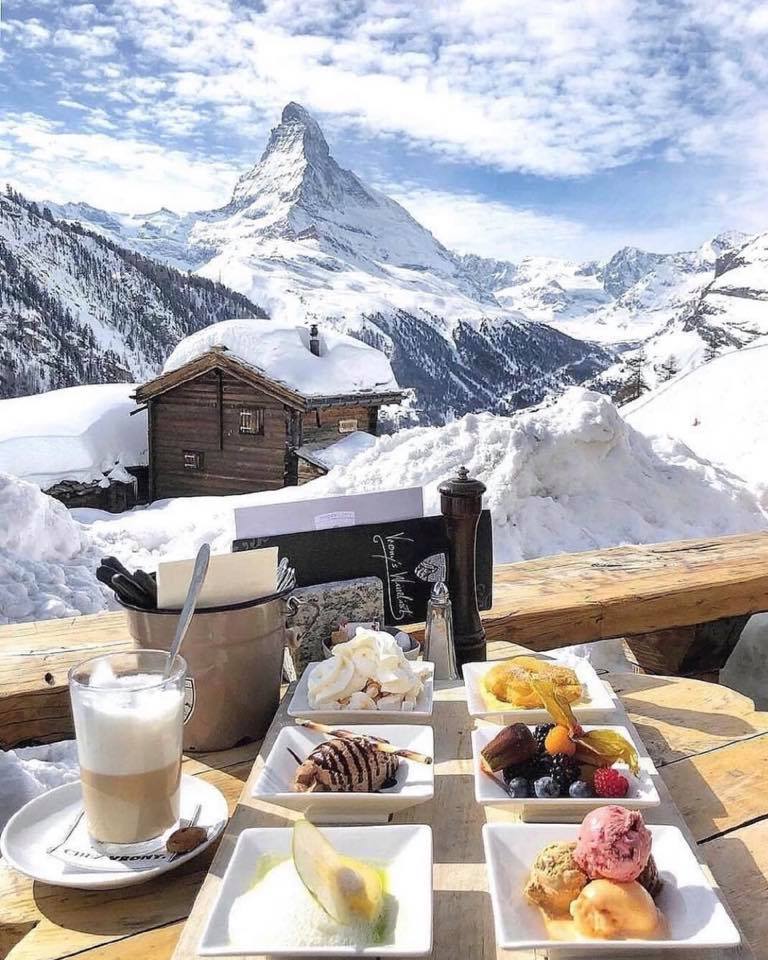 Restaurant Julen – Located in Zermatt, Restaurant Julen serves the most delicious lamb and is a wonderful place to stop by after a hike. They also have a good selection of wine to have with the lamb.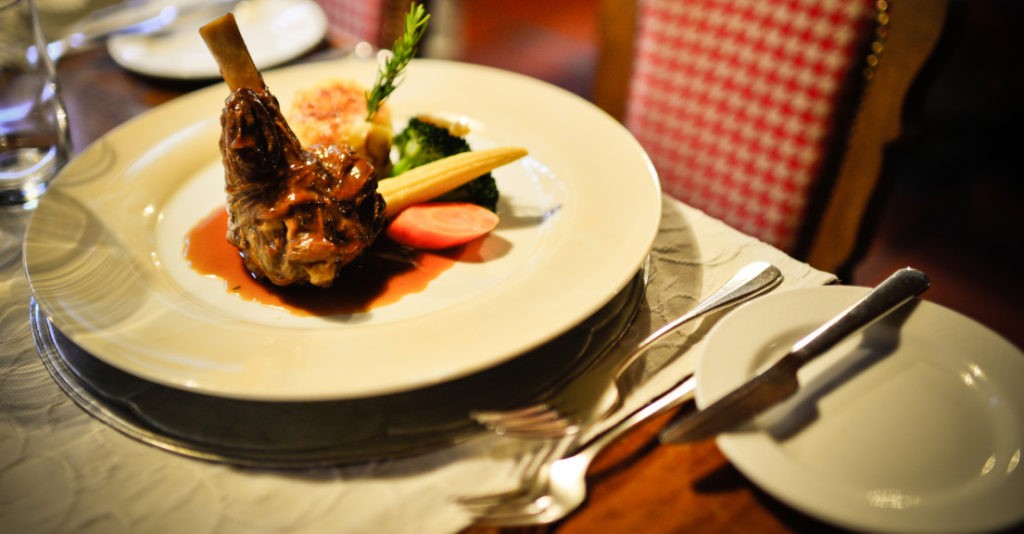 Bolero Restaurante – If you are craving for some delicious seafood and Spanish cuisine, you can visit Bolero Restaurante in Lucerne. This place serves the paella of your choice, and some fantastic tapas.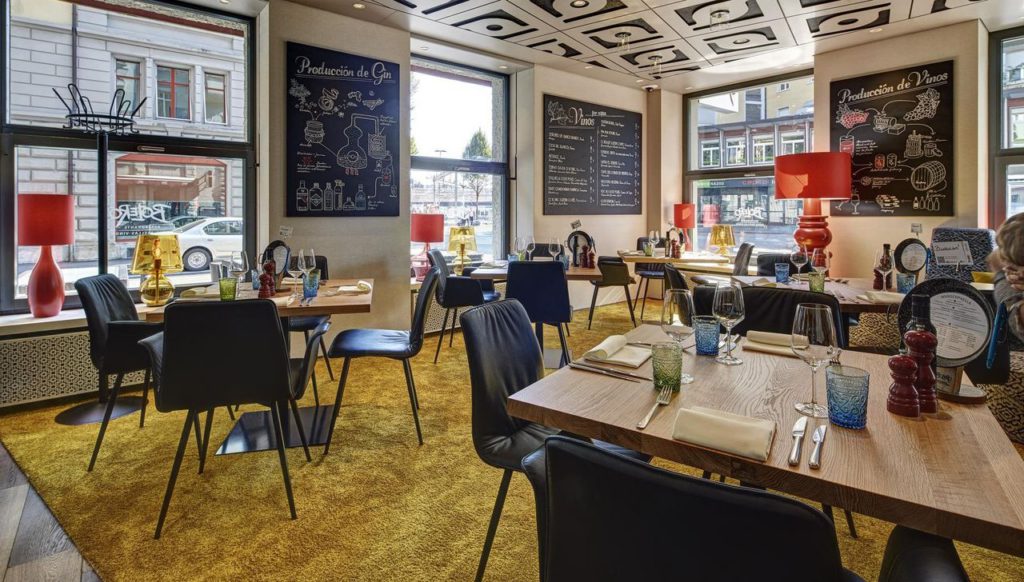 Ecco St. Moritz – Located in St. Moritz, this place serves top notch food and amazing service. You must definitely visit this place for delicious food, and a delightful experience!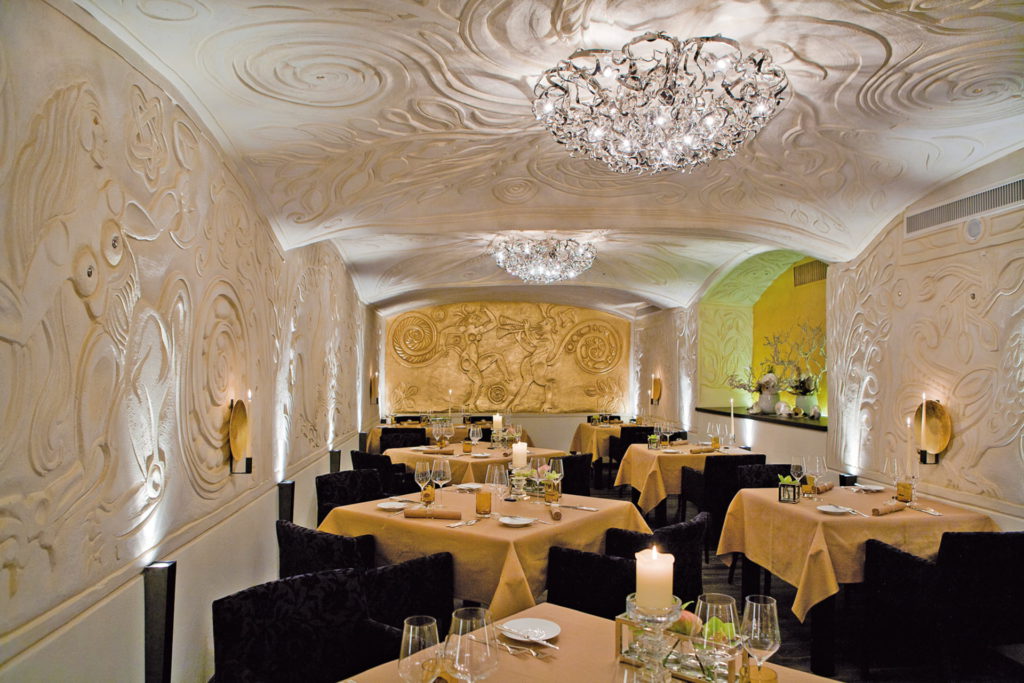 Be a Responsible Traveller
To ensure sustainable travel, you must avoid or minimize the use of plastic and reuse the plastic bags and bottles, if any. Carry your own water bottles to avoid plastic waste. It is also important that you respect the culture, traditions and customs of the place that you visit. Buy from the local markets and support small businesses and communities. And last but not the least, it is important that you use public transport as much as possible to reduce your carbon footprints.
Happy travelling!
If you want to know more about the most unique and safest way to travel for your next holiday visit www.trafalgar.com and begin your journey into a whole new world of travelling and holidaying.
Register For The Ultimate Travel Event And Win A Trafalgar Holiday For Two

Mountain heights, glistening lakes, talented artisans to exploring with locals, these are the moments we'll share with you across this journey of Switzerland from home. From 15th-century vineyards overlooking Lake Geneva, topped off with plenty of delicious cheese, chocolate and picture-perfect cities, this adventure is sure to leave you feeling belly-full, emotionally rich and inspired by life in the Alps.

Plus, simply by attending you'll go in the running to win $10K of travel for 10 years*. Check T&C here.
It may be difficult to plan for travel in these challenging times, but use our inspirational holiday ideas and informative travel and food guides from around the world to plan ahead for your future bucket list adventure.
Travel Update : Please note that there could be travel restrictions because of the ongoing pandemic. Before travelling, please always check the latest government advice about COVID-19 travel restrictions in your destination.
Photos : Shutterstock
For latest travel news and updates, food and drink journeys, restaurant features, and more, like us on Facebook or follow us on Instagram. Read more on Travel and Food Network
Trending Now : TFN 2021 Guides
Lisbon Travel and Food Guide 2021