Photo : Cheetos
Say goodbye to cheese dusted fingertips and hello to an even cheesier fork, because Cheetos Mac 'n Cheese is officially happening, and our bellies are ready. Starting this week, the drool-worthy mashup will be in Walmart stores and online in three flavors: Bold & Cheesy, Flamin' Hot, and Cheesy Jalapeño. All three flavors will be available in single boxes and cups, you know, depending on how dangerously cheesy you are feeling.
The concept of crushing up some Flamin' Hot Cheetos and sprinkling them atop a pile of cheesy pasta has been around for some time, but it's the first time the company has released an official pasta product of its own. The three varieties are made with corkscrew noodles and smothered in the Cheetos flavor we all love. Make sure to pick up the new, dream-worthy product during your next Walmart shop, and keep a close eye on the pasta aisle when Cheetos Mac 'n Cheese is available at more retailers across the country in 2021.
Must Read: Lay's Just Unveiled Five New Restaurant-Inspired Flavors
Did you know?
Cheetos (formerly branded as Chee-tos until 1998) is a brand of snacks manufactured by PepsiCo 's subsidiary, Frito-Lay. Charles Elmer Doolin, founder of Fritos, invented Cheetos in 1948, and started nationwide distribution in the United States.
Cheetos was ranked as the top-selling cheese puff brand in its primary US market in 2010, with annual retail sales totaling to approximately $4 billion worldwide. The initial Crunchy Cheetos are still in production but in North America alone, the product range has since grown to include 21 different varieties of Cheetos.
Since Cheetos are sold in over 36 countries, the flavor and composition is often varied to suit regional taste and cultural preferences—such as Savory American Cream in China, and Strawberry Cheetos in Japan.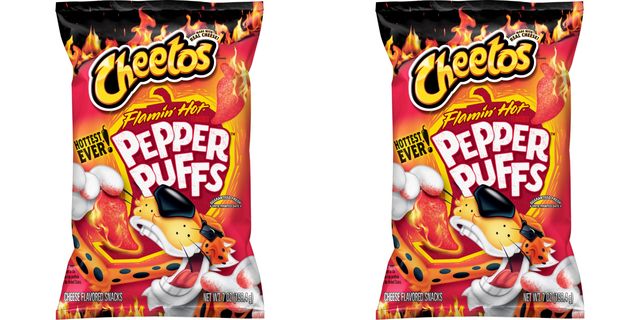 In Other News:
Sneak Peak Into Nashville's New Dolly Parton-themed Rooftop Restaurant
The Iconic Swedish Meatballs At IKEA Are Getting A Vegan Makeover