Photo : Thai Airways
Following the success of the Bangkok location, additional pop-ups are being planned
Of all the things to crave during a global pandemic, airline food would seem very, very low on the list. But here's Thai Airways to prove us all wrong.
Earlier this month, Thai Airways transformed the employee dining room at its Bangkok headquarters into an aviation-themed restaurant, featuring menus that pull from the best of its first-class offerings – think: stalwarts like pasta, shawarma, chicken tikka, yakisoba, cheesecake, and macarons appearing alongside local favorites like roast beef with nam jim jaew (dried chili dipping sauce) and khanom chin nam phrik, the classic rice-noodle dish. Self- and full-service set menus are both available.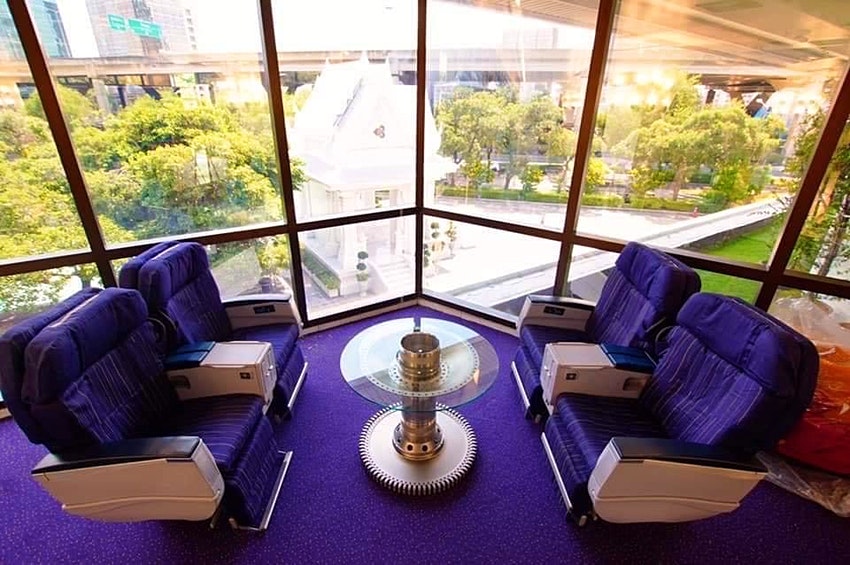 To evoke a passenger-cabin experience, the space itself is kitted out with airplane seats and furniture made from old plane parts. According to a press release, engine fans have been upcycled into table legs, rubber wheels converted into tables, and engine parts like the spinner core displayed prominently. Adding to the sense of adventure, guests climb a ladder car to reach the restaurant's doors, and they receive a QR code on their smartphones that serves as a boarding pass to be scanned upon entry.
Currently, the pop-up dining experience is only available at Thai Airways's Bangkok office, but given the pilot program's popularity, there are plans to expand to other locations later this year. But for now, the flagship is open from Wednesday to Sunday from 9 am to 2 pm, with coffee, tea, and pastries are available from 7 am. Reservations for full-service set menus can be made up to three days in advance by calling 0-2356-1666.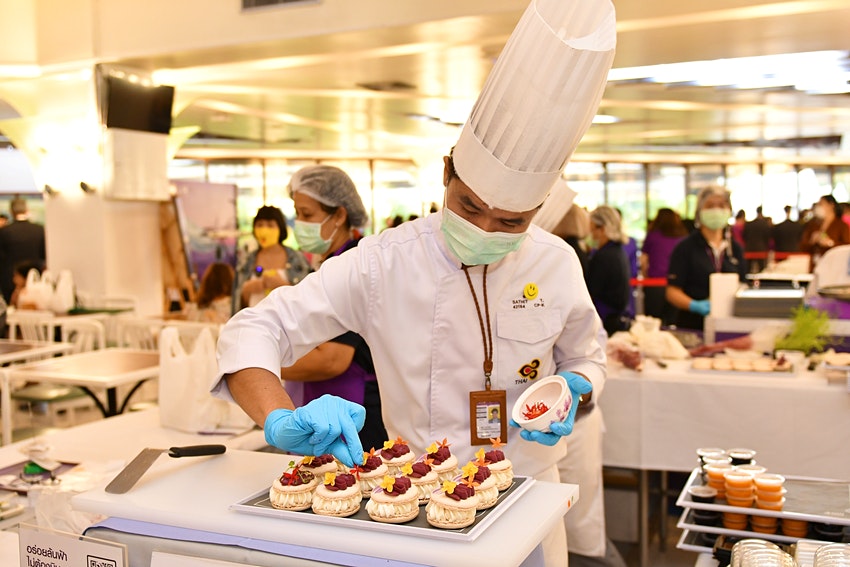 Can't travel to Bangkok at the moment? Try to make some of these Thai Recipes at home:
Thai Salad Rolls With Spicy Dressing
Thai Style Pan Seared Prawns Recipe
For food and beverage news, food journeys, healthy recipes, restaurant features, food reviews, like us on Facebook or follow us on Instagram. Read more on TheFoodieNetwork.In