The beauty of the Italian capital will teleport you back in time
A stroll around the Italian capital city of Rome will reinforce the age-old proverb "Rome was not built in a day." From the Colosseum to the Spanish steps, from the Vatican City to Castel Sant'Angelo – these age-old monuments are intact even today. The grandeur of Rome makes it befitting for the title of The Eternal City; no matter what happens, Rome will thrive. Adding to its glory is the fact that the city has been to a long list of literary legends including Keats and Shelley.
Rome, as we all know, wasn't built in a day – but it's amazing how much la dolce vita you can pack into 24 hours
What To See
This magnificent city has inspired some of the world's most celebrated English Romantic poets including Lord Byron, John Keats and Shelley. Literature lovers can discover the city in a whole new way as they visit places frequented by their favorite literary legends. A good way to begin is by grabbing a cup of aromatic coffee at Antico Caffè Greco. This landmark cafe is one of Rome's oldest coffee shops and is at Via dei Condotti. With its antique interiors ornate with oil paintings, you will be instantly transported to the time when Shelley and Byron sipped their coffees on these tables. The cafe has also hosted a plethora of other intellectuals including Mark Twain, Orson Welles and Keats.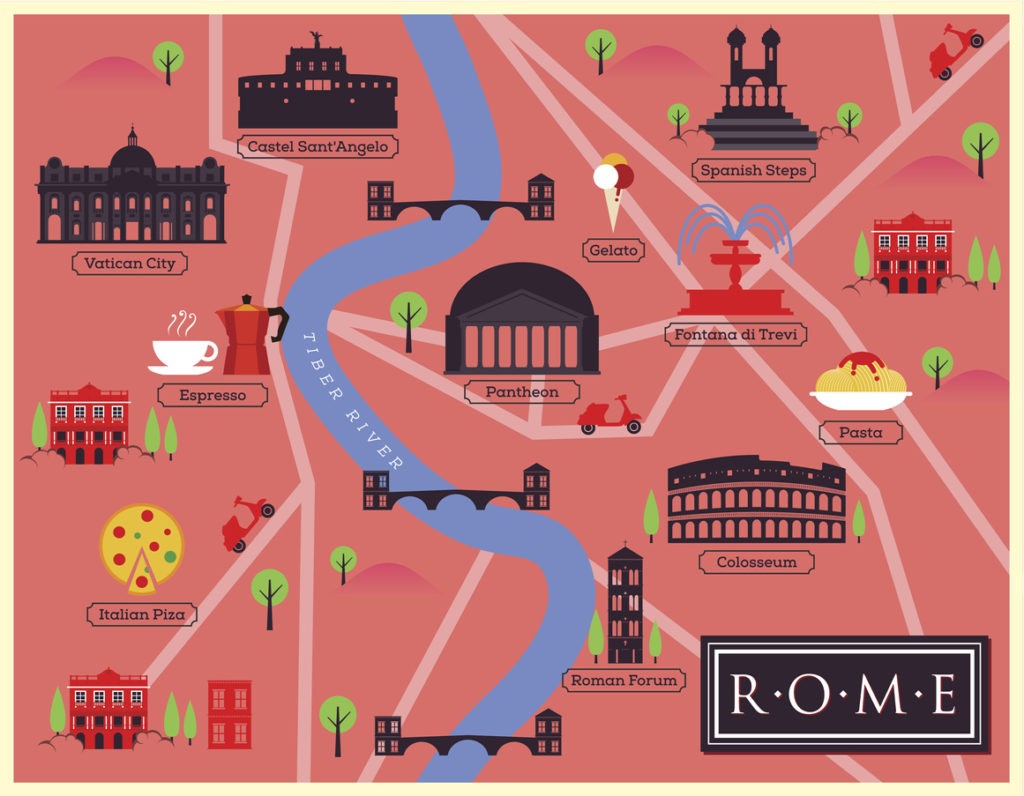 Shelly also spent considerable amount of time at the Colosseum and the Roman Forum when he was in Rome, but one of his absolute favorite spots was amongst the ancient ruins of the Baths of Caracalla. It is widely believed that this is where he composed his masterpiece – Prometheus Unbound. Another place that captivated Shelley was the Pantheon, a Roman temple transformed into a Christian church. The literary voyage is naturally incomplete without a visit to the lush green Protestant Cemetery, Keats' and Shelley's final resting place.
More than 280 fountains and 900 churches set the background of this glorious city. The most famous attraction is undoubtedly the Colosseum, the largest amphitheater ever built. It is known for its gladiator shows in ancient Rome. Nearly 2,000 years old, it can hold around 50,000 to 80,000 spectators and has about 80 entrances and exits.
Pantheon, a former Roman temple turned into a church is another popular monument offering a glimpse into the outstanding architectural skills of ancient Rome. Interestingly, the word Pantheon is Greek for "all the gods".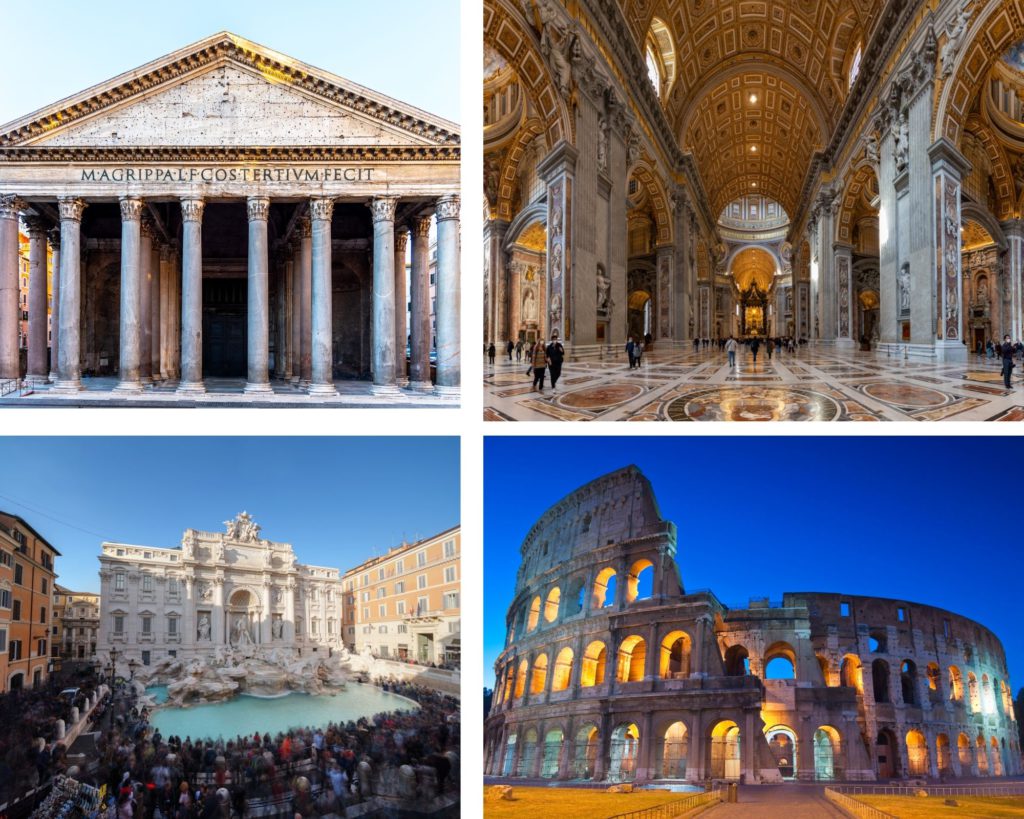 The world's largest church St. Peter's Basilica is considered one of the world's holiest catholic shrines and attracts visitors from across the globe. Ornate with mosaics, it is also home to one of Michelangelo's most famous masterpieces, the Pietà.
Located in the Quirinale district of Rome is the stunning Trevi Fountain. Standing at the height of 85 feet tall and is almost 65 feet wide, the grand fountain is considered to be one of Rome's oldest sources of water. Tourists take the tradition of throwing a coin to ensure they will come back to Rome very seriously. After all, roughly €3,000 is thrown into it every day. The money is collected every night and donated to an Italian charity called Caritas.
Rome is almost synonymous with romance. Endless love stories have been written and shot in the city. Romantics can choose between boarding the traditional horse carriages that instantly transport you to the Victorian era or take a romantic walk in the gardens of Villa Borghese.
A cruise tour on the Tiber River is the perfect way to watch the sunset with your amore. Strolling around the narrow-cobbled streets of Rome's favorite neighborhood – Trastevere together will leave a little more in love.
What to Eat

There is no better place to savor flavorful Italian cuisine than in the country's capital itself. The streets are full of delicious delicacies that can be taken on the go including the Trapizzino, a delectable deconstructed pizza and Supplì, a crunchy fried rice cheese ball with a gooey mozzarella stuffing. Luckily for its visitors, Rome is home to some of the world's favorite pizzas and pasta. Often sold by weight, the rectangular Pizza Romana is one of them. Considered as the queen of pasta by Romans, the Carbonara is a dish made with egg, hard cheese, guanciale (or pancetta), and pepper. The secret to its delicious sauce is the adding the water the pasta was cooked in to the sauce. Cacio e Pepe is an iconic pasta made of sheep's milk cheese and black pepper. The best way to end your meals is by grabbing some soft, tasty gelato. Shops are not hesitant to experiment and often offer interesting combinations like gorgonzola and pear, chocolate with tobacco, basil with walnuts and honey. Conclude this culinary voyage by combining your love for food with history at the Pasta Museum on the Via Flaminia that spans across 11 rooms.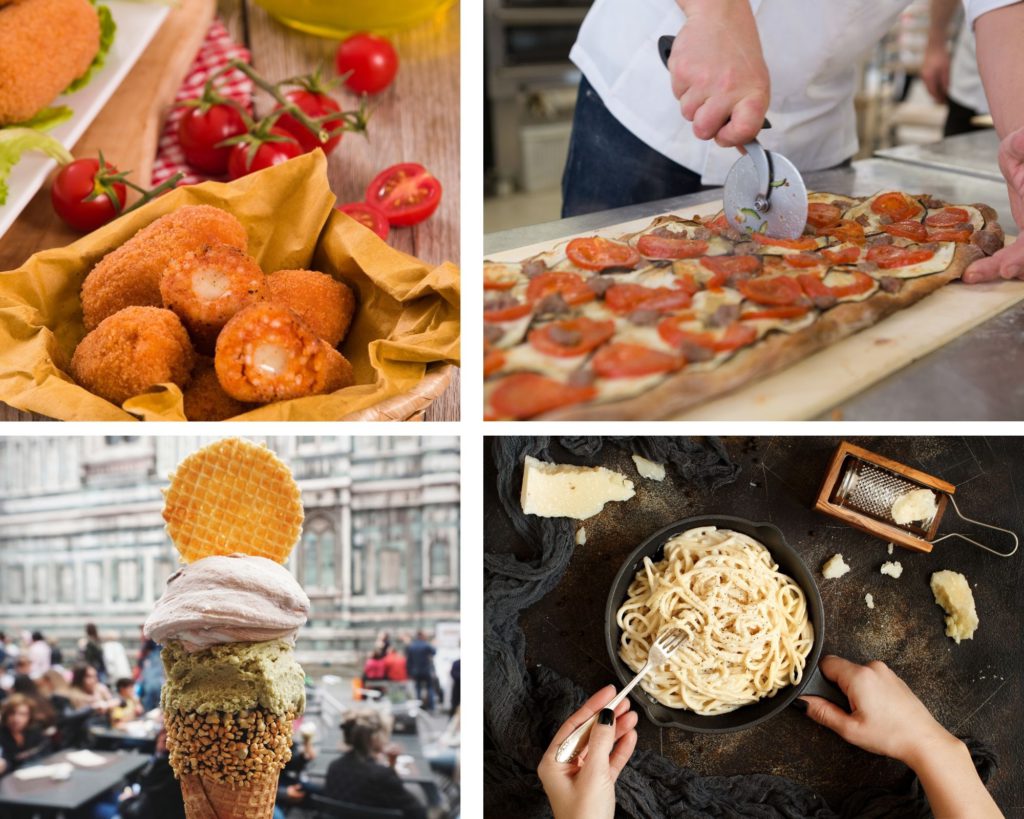 Eat Local | Restaurants in Rome Locals Love
Home to some of the world's most beautiful and historically rich restaurants, Rome is the perfect place for an exceptional gastronomic experience. From day markets to late-night establishments, there are endless opportunities to treat your taste buds while visiting Rome.
Trattoria Monti
It is tougher to get a table at this chic trattoria than at a lot of fine-dining establishments so it is advisable to make reservations well ahead of time. The reason for its popularity is simple: wonderful food, pleasant environment, and a huge wine list, in addition to excellent service. The cuisine here is mostly Marchegiano (from the region of Le Marche on Italy's central Adriatic coast) so meat, fish and handmade egg-based pastas all feature on the menu. For vegetarians, there are Tortini (pie-less pastries); pasta fans can enjoy tagliolini with anchovies, pine nuts, and pecorino cheese.
Address: Via di S. Vito, 13, 00185 Roma RM, Italy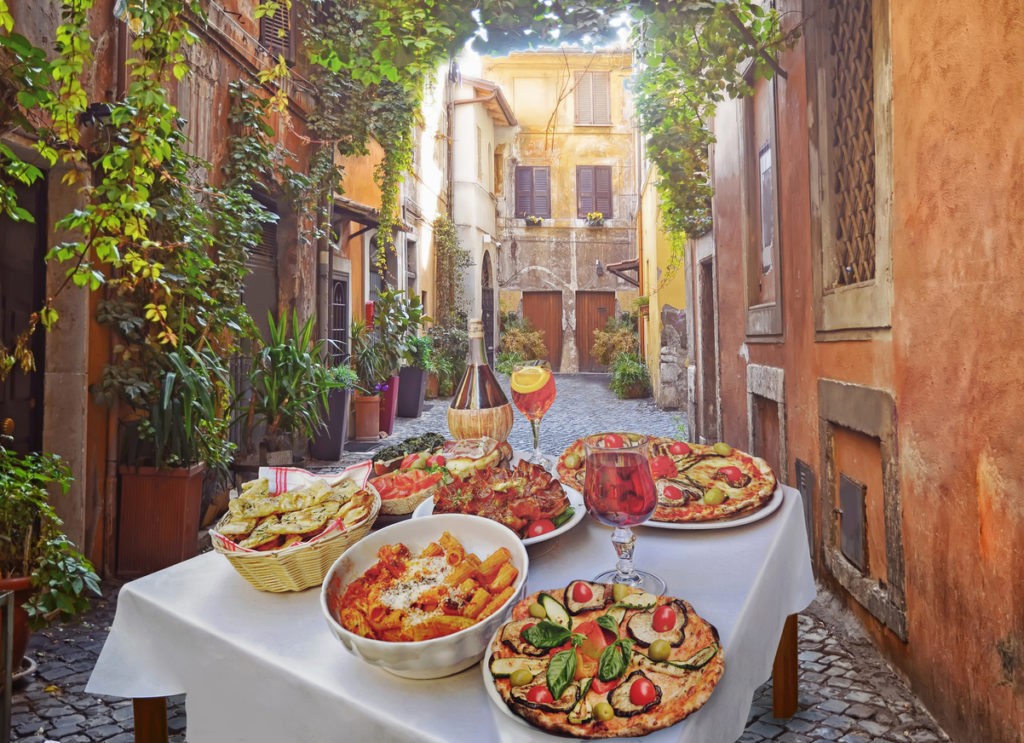 Magazzino Scipioni
Located close to the Vatican Museums, Magazzino Scipioni is one of Rome's best spots to enjoy wine. You could pair the wine with Italian charcuterie, French cheeses or creative pastas.
Address: Via degli Scipioni, 30, 00192 Roma RM, Italy
Supplizio
Rome's most typical street food snack is the humble supplì, a deep-fried rice ball. Supplizio offers modern variations of the supplì with butter and anchovies or the arrabbiata flavour for a spicy kick.
Address: Via dei Banchi Vecchi, 143, Rome
Marigold
This micro-bakery and café combines the finest of Italian seasonal cuisine with Scandinavian minimalism. Every day, they serve fresh, foraged ingredients prepared in unique ways, such as stracciatella with artichokes and zucchini with cardoncelli mushrooms and walnut pesto. For brunch on weekends, Marigold offers avocado toast with poached eggs and cinnamon swirls.
Address: Via Giovanni da Empoli, 37, 00154 Roma RM, Italy
Enoteca La Torre
Set within Anna Venturini Fendi's magnificent Villa Laetitia, Enoteca La Torre captures the essence of la dolce vita. This high-end restaurant's menu features buffalo milk cheeses, Sorrento lemons and fresh fish. For a real treat, opt for the seven-course surprise tasting menu selected by the chef.
Address: Lungotevere delle Armi, 23, 00195 Roma RM, Italy
For latest travel news and updates, food and drink journeys, restaurant features, and more, like us on Facebook or follow us on Instagram. Read more on Travel and Food Network
Trending on TFN
The 23 Best Places To Go In 2023
Explore Utah's Mighty 5® and What Lies in Between
Five Epic U.S. National Parks To Visit This Year