Seeing San Francisco's grand bridges, bay, and sea lions afresh, through thamma's eyes.
What do you remember of San Francisco?" I asked thamma over a recent phone call, three months after our whirlwind family trip across New York, S.F., San Diego and Los Angeles.
"I remember everything: the lopsided roads of Lombard Street, the big bridges. And the beggars…"
"The homeless?" I blinked in surprise.
"Yes. I had always thought the U.S. as the land of plenty, the West as somewhat 'superior'…" she trailed off.
Thamma's memories of San Francisco might be bittersweet, but that trip was her leap of faith. She travelled with a recently injured leg, took it all in her stride, and made the most of it. And I, wheeling her around in a chair, saw the streets and marinas anew, through the eyes of a first-time visitor to the United States.
*****
Jayanti Chattopadhyay, my 74-year-old paternal grandmother, taught Bengali literature at Delhi University until 2005. Over the past 12 years, she has travelled across the country, attending seminars and selecting potential lecturers and readers for universities in West Bengal and Assam. But she had never ventured abroad.
Earlier this year, after much coaxing and emotional blackmail, my father convinced her to get a passport and a U.S. visa so she could accompany my parents and I to watch her grandson graduate from the University of California in San Diego. After we quelled her fears that nobody would mock her for wearing a saree, and that walking shoes weren't a terrible idea, she caved. When the visa officer asked her whether she had ever travelled out of India, she quipped, "No, my passport is fresh out of the oven to visit the United States."
From the time we reached San Francisco, I noticed that thamma is the sort of traveller who sits back and quietly soaks herself in a new place, unlike some of us who need to know every last detail of the itinerary. She, however, is hard to please. I discovered that over dinner at The Slanted Door, one of San Francisco's finest Vietnamese restaurants, in the Ferry Building marketplace over-looking the bay. We praised the rib-eye steak, seared tuna and caramelised pork belly, but thamma remained poker-faced, unimpressed. One night in our shared hotel room, after another meal of fresh crabs and clam chowder at Lou's Fish Shack at Fisherman's Wharf, she turned to me and tut-tutted about how she much preferred the butter-garlic crabs served at Trishna restaurant in Mumbai. I wondered how she would take to the rest of this city I had been hopelessly in love with for a decade.
*****
We spent 72 hours in the city that the veteran S.F. journalist Herb Caen nicknamed "Baghdad by the Bay," referring to its bright, multicultural residents. Thamma, however, saw things differently. "I love these beautiful homes with colourful front yards and walls," she said on a drive down Bay Street. "But where are the people!" San Francisco, for her, seemed to pale in comparison to buzzy New York. I was amused to see that the city reminded her of those fairy tales where towns were "sleepy," the kind that had the townsmen running for a siesta in the afternoon.
It was at Pier 39, the marina at Fisherman's Wharf chock-full of shops, restaurants, and street performers that I finally saw thamma wide-eyed in wonder. A place I found touristy, thamma explored with childlike curiosity, picking handmade body-and-bath products, curious crab magnets, and socks splashed with Edvard Munch's "Scream." "This is a different land," she beamed. "There is no poverty, everybody is happy and smiling; everything is so beautiful. It is a wonderful life." When I took her to my favourite area Pier 39, where roaring, squabbling sea lions lie sprawled on the docks, she reacted with a nonchalant "Eta ki (What is this)? I don't know what you see in them!"
In many ways, San Francisco was the city where I discovered different layers to our relationship with thamma; how playful she and my father could be, exchanging inside jokes and feigning exasperation at each other's stubbornness. Or how she sprang a surprise on me by saying she'd love a dress from an outlet mall in Livermore, which lies 65 kilometers away from the city (she didn't end up buying one because "they all had holes at the back"). Throughout the trip, thamma marvelled at how comfortable my 21-year-old brother and I seemed to be in a land she found so foreign, or how nobody seemed to judge anybody, "not even a lady in a wheelchair." In San Francisco, our roles reversed—thamma, who had taken care of us as kids, slowly let us take over.
The Pacific Ocean's magnanimity was something she has talked about over and over again since our trip. An hour-long boat cruise took us by the piers, passing Alcatraz prison, and finally under the Golden Gate Bridge. While the bridge did fascinate her, just as it would any first-timer who set their eyes on that international orange architectural marvel, it was the ocean that stayed with thamma. So did the San Francisco-Oakland Bay Bridge, especially because she was filled with pride to have her grandson drive her on that "unending journey."
"San Francisco will always be special," she told me later. But it wasn't because it was her first time on the steep, winding Lombard Street, watching cars zigzag down lopsidedly. Nor was it because it was her first experience with a city that looked so different from Delhi, where she has lived all her life.
"I remember San Francisco for the colourful plants overhanging from balconies, the wind flicking my bob-cut hair on the cruise." But, most importantly, San Francisco is etched in thamma's memory because "this is the only time, in a long time, that I have had my son so close. And I watched my little grandchildren turn into adults, taking decisions for me."
ESSENTIALS
Getting There Regular flights, with one or more stops at a European or Middle Eastern gateway city, connect major Indian cities with San Francisco International Airport in the San Mateo County. The easiest way to get to downtown San Francisco from the airport is by the BART train (www.bart.gov; 30 min; $8.95/ Rs575 one-way).
Visa Applications for a U.S. tourist visa must be made online. It is followed by a personal interview at the embassy. It takes between four days and three weeks to process depending on the season (ceac.state.gov/genniv; Rs10,880).
Stay With its dainty floral upholstery and claw-foot bathtubs, the Golden Gate Hotel is full of old-world charm (www.goldengatehotel.com, doubles from $225/Rs14,470). Argonaut Hotel has a nautical theme and is fittingly located right by the sprawling Fisherman's Wharf (www.argonauthotel.com, doubles
This feature also appeared in National Geographic Traveller India
For latest travel news and updates, food and drink journeys, restaurant features, and more, like us on Facebook or follow us on Instagram. Read more on Travel and Food Network
Trending on TFN
The 23 Best Places To Go In 2023
Explore Utah's Mighty 5® and What Lies in Between
Five Epic U.S. National Parks To Visit This Year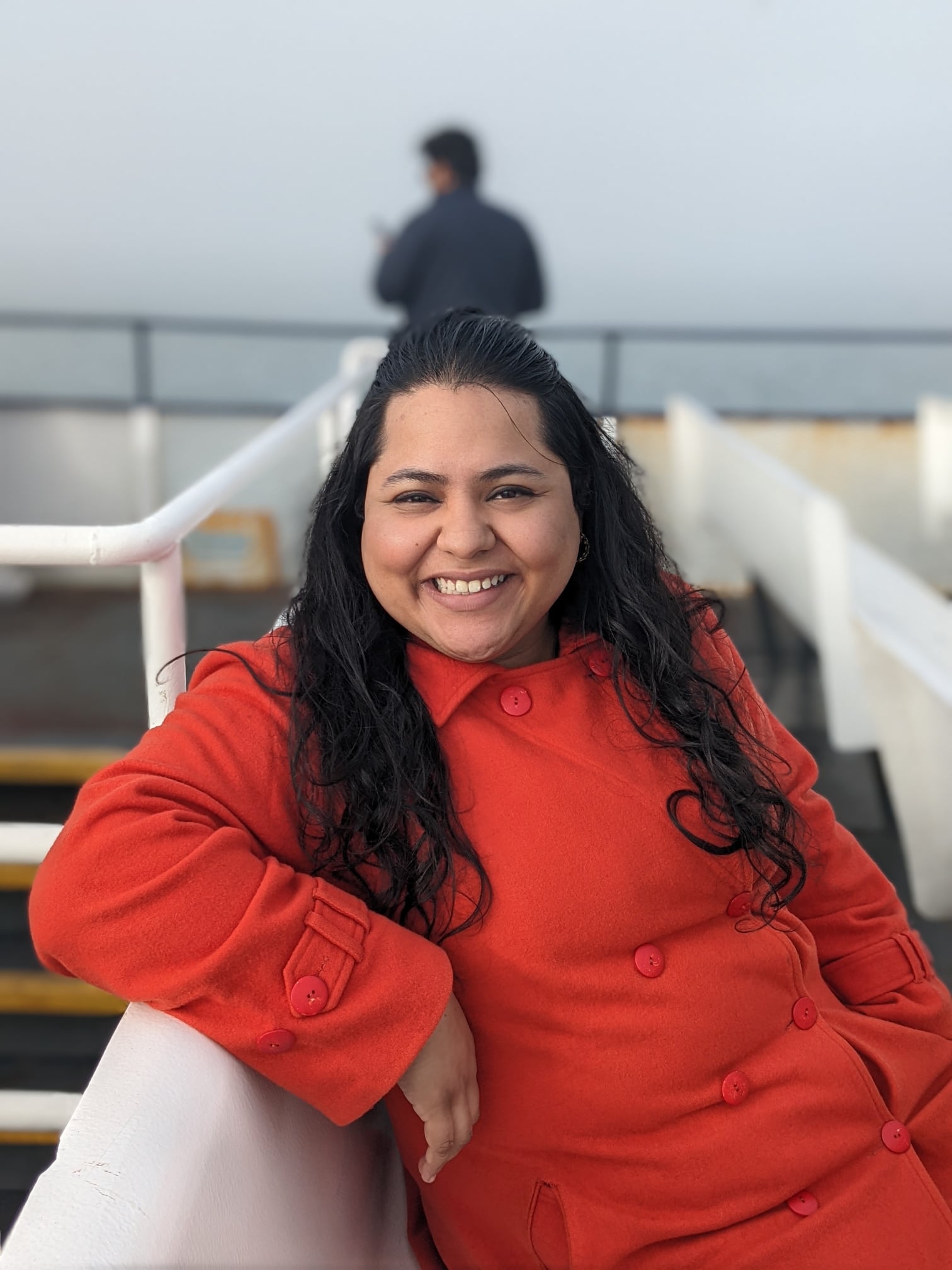 Although she is a copywriter by profession, Ishani loves writing longer sentences and harp on all kinds of details. She has worked with multiple brands for social media strategy, written longer editorial pieces as well and would ideally love to quit it all to travel the world. Until she can, she believes, " words are all I have.."