The Green Planet is a four-storey glass biodome that houses more than 3,000 species of flora and fauna. Photo courtesy: The Green Planet/Dubai Tourism
Done with Everyman's Dubai? There's more: Try a man-made jungle in the desert city, a helicopter ride, and gravity-defying stunts in a dazzling theatre.
Visiting Dubai is like catching up with an old friend. With each measure of time, you realise, a lot has changed, but the familiarity of the encounter remains laced with nostalgia.
Sure, scaling the 2,720-foot Burj Khalifa, embarking on a desert safari, or taking an abra down the Dubai Creek are obvious ways to experience the city—but shell out a few extra dirhams and the emirate reveals a whole new side. So the next time you find yourself in Dubai looking for alternatives, these four experiences will not disappoint.
The Green Planet
Go For: Scenes from the wild
In the middle of the desert city flourishes a lush, man-made jungle—The Green Planet. The four-storey glass biodome sprawls across 60,000 square feet and houses more than 3,000 species of flora and fauna. Echoes of bird calls and waterfall, and an 82-foot tree model at the centre lend the place its tropical charm. Live feeding of red-bellied piranha native to South America, touching the nearly 20-foot-long Burmese python, walking into a dark bat cave, and taking pictures with a sloth are all part of the package under the guidance of in-house biologists. In addition, guests can also witness and learn about ecosystems of various species found the world over. A mohawk-feathered turaco from southern Africa swoops from one branch to another; a Cuban amazon—generally found in Abaco, the Cayman Islands, and the Bahamas—squawks in the distance; a panther chameleon from Madagascar remains still inside a glass cage; and a colony of leaf-cutter ants from South American rainforests are hard at work. The Australian Walkabout experience at Green Planet is just as fascinating and teems with wildlife from the land Down Under. (www.thegreenplanetdubai.com/en; open Monday-Saturday, 10.30 a.m.-7 p.m.; tickets from AED110/Rs2,200)
La Perle by Dragone
Go For: Gravity-defying drama
Franco Dragone, the Italian theatre director behind stellar shows such as The House of Dancing Water in Macau and Le Rêve in Las Vegas, brings his genius to Dubai with La Perle. The 1,300-seater Al Habtoor Theatre transforms into a visual treat with avant-garde performances and heart-thumping stunts—all centred on water, more than 2.5 million litres of it. The 9,260 square-foot stage gushes with a stream and goes bone dry within seconds as acrobats from 63 countries including Australia, Germany, U.K., and U.S.A. dazzle with gravity-defying drama. Think diving into a pool from a height of 80 feet and motorcycles tornado-ing inside a suspended cage. Throw in a fantasy script, choreographed dance sequences, live music, light work, and aerial and aquatic feats for the next 90 minutes. Go for the show, stay for the magic. (www.laperle.com/en; tickets from AED300/Rs6,000.)
HeliDubai
Go For: Stunning aerial views
Climbing the 163-floor Burj Khalifa isn't the only way to lap up Dubai's glittering skyline. HeliDubai does it even better with an aerial tour of the city. Rotor blades whirl faster than the heart pounding in your chest as the charter soars 1,500 feet, starting from HeliDubai Jumeirah Heliport or the Dubai Police Academy. The chopper glides over honeycomb-like grids of the city, looping freeways, and the iconic Burj Al Arab hotel before turning to reveal a bird's-eye view of the Arabian Sea hugging the shorelines of Kite and Jumeirah Beaches. Sunrays bounce off its blue expanse, only to be interrupted by Palm Islands' cluster. The pilot doubles as a hands-on guide, speaking into his microphone, showing off the emirate to fascinated tourists. Dubai never ceases to impress. (www.helidubai.com; tours every day; carry passport for tickets; from AED649/Rs 13,000.)
QE2
Go For: A historic maritime tale
The 13-decker Queen Elizabeth 2, or simply QE2, is the Middle East's first floating hotel docked permanently at Mina Rashid marina. While dining aboard the cruise with split-screen views of Dubai's skyline and the Arabian Gulf is a bucket list experience, a heritage tour helmed by Peter Warwick—the ship's heritage tour supervisor—is far more enriching. Peter's knack for storytelling pulls you into a time warp as he narrates tales of the former transatlantic liner that sailed between Southampton and New York; served as a troopship in the Falkland War of 1982; and toured the world 25 times in its 39 years of service before retiring in 2008. Models of original rooms and artefacts are still intact. The now 70-something guide, who celebrated his 21st birthday on board, paints a vivid image of him having danced with the last surviving passenger of the Titanic on QE2's ballroom floor, and having shared a drink with David Bowie in one of the dining rooms. (www.qe2.com; daily heritage tour five times a day; tickets from AED170/Rs3,400, which includes a voucher of AED 100/Rs2,000 to spend across the hotel's food and beverage outlets. QE2 is currently closed for renovation and will resume operations from September 2020.)
This feature also appeared in National Geographic Traveller India
For latest travel news and updates, food and drink journeys, restaurant features, and more, like us on Facebook or follow us on Instagram. Read more on Travel and Food Network
Trending on TFN
The 23 Best Places To Go In 2023
Explore Utah's Mighty 5® and What Lies in Between
Five Epic U.S. National Parks To Visit This Year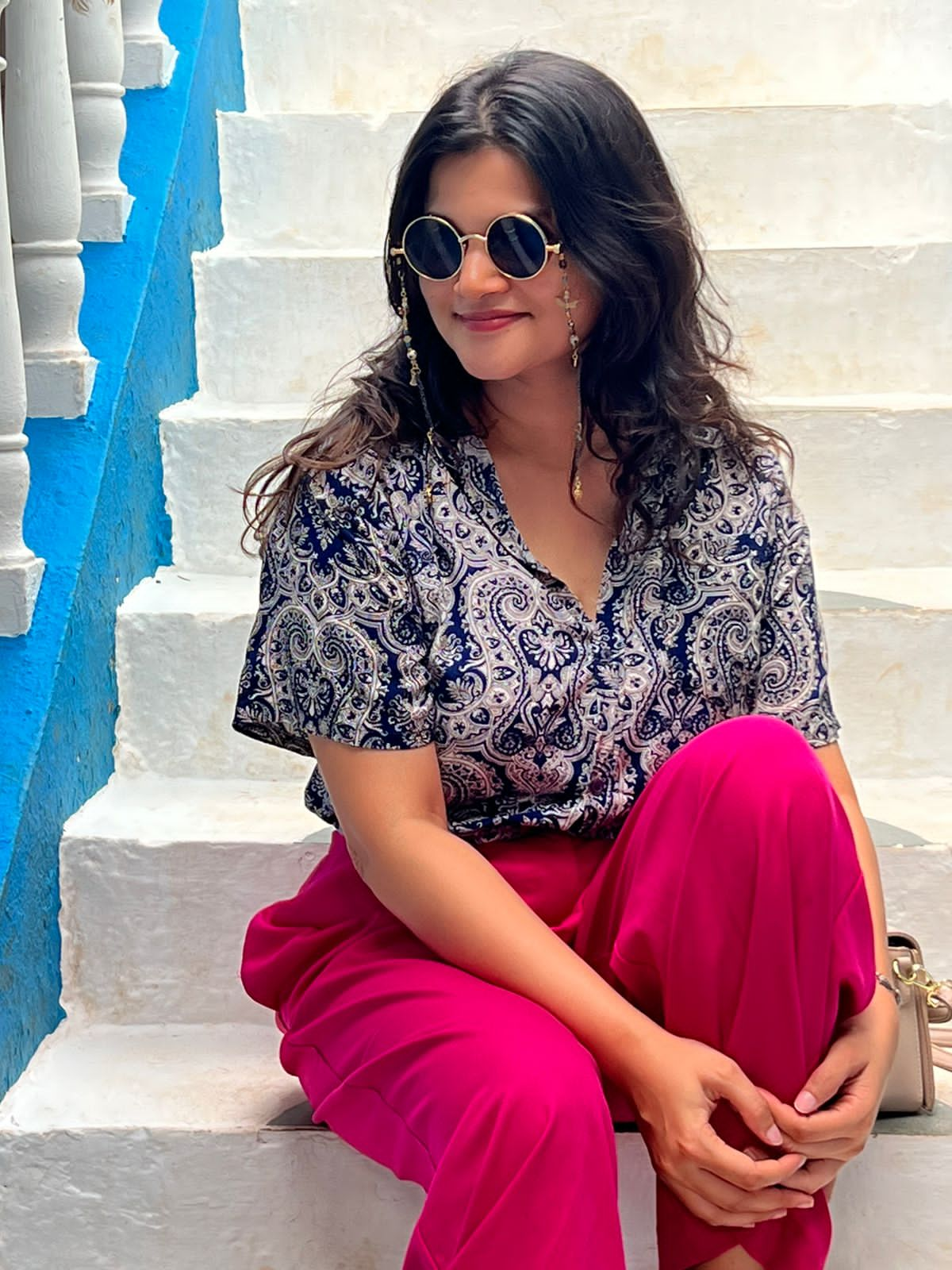 Pooja Naik is a Mumbai-based journalist with a penchant for food, art, and adventure. Her affinity for travel has often led her to many cultural crossroads, whereby she savoured butter tea with the resident monks at Thiksey Monastery in Ladakh and guzzled an indigenous produce of green ant gin at a local's behest in Australia. Her work has appeared in National Geographic Traveller Ind