In honour of music and everything melodic, we have come up with a list of places known for their musical heritage.
Music has the power to heal the soul and connect hearts. It also plays an important part in any travel experience. Whether it is in the form of traditional folk songs, the beat of a nightclub, an indie concert or a jazz that accompanies a meal, it contributes as much to the vacation memories as exploring a hidden castle or viewing a breathtaking sunset. No matter what your tastes, if you are a true music fan, you will enjoy a getaway at one of these 9 destinations.
1. Stockholm, Sweden
Without a song or a dance, what are we? Say Thank You for the music and 'take a chance' on Stockholm by traveling in the footsteps of Agnetha, Björn, Benny, and Anni-Frid in their homeland of Sweden – one of the world's largest exporters of pop music.
Abba fans should visit the ABBA Museum and see memorabilia, gold records and, of course, some of the band's sparkly and outlandish costumes and even sing karaoke to Dancing Queen or Honey Honey.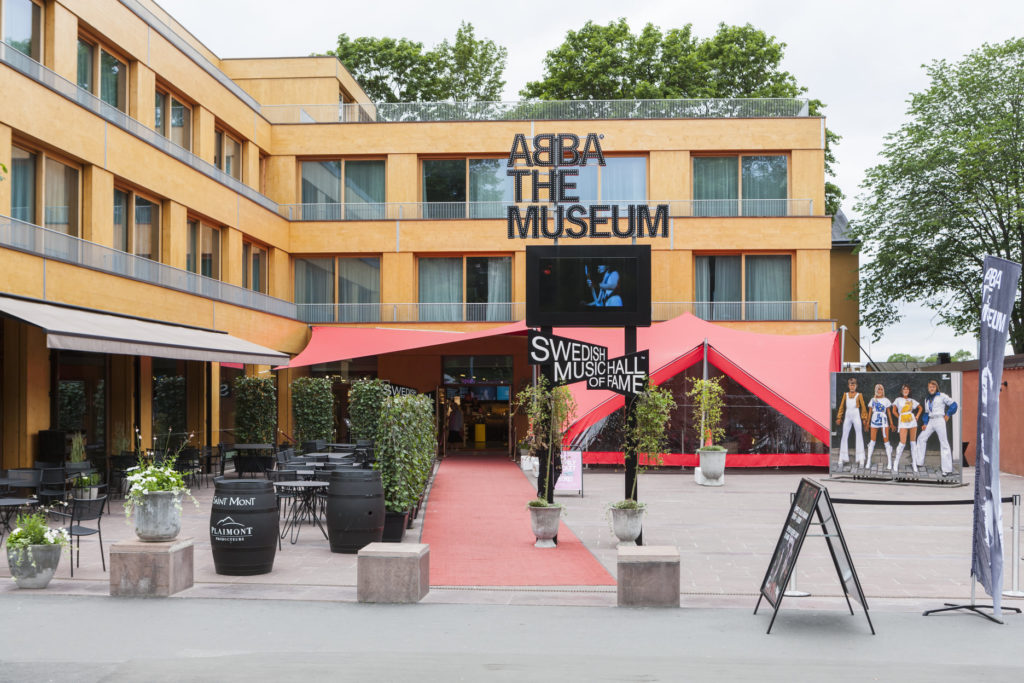 Connected to the ABBA Museum is Pop House, an ABBA-themed hotel with a great restaurant and bar, and live music on an outdoor patio throughout the week. If you stay here, you really need to reserve one of the ABBA-styled rooms. The Mamma Mia! The Party room is straight from the movie and decorated to look like a Greek village.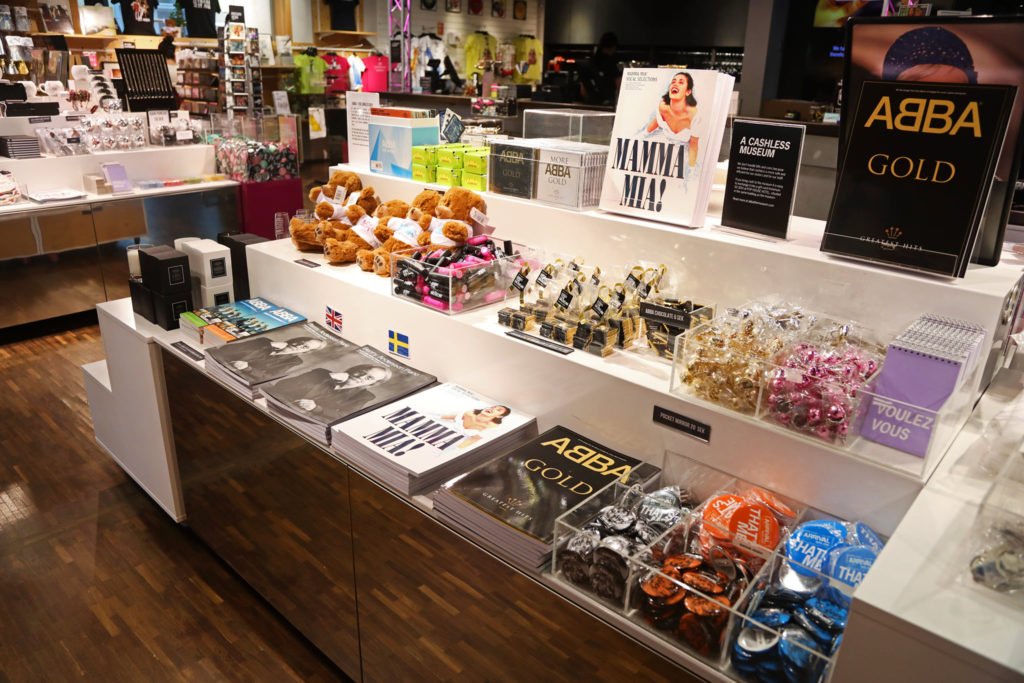 Included in your ticket is also a visit to the Swedish Hall of Fame where you can learn about the country's rich musical legacy and some of its legends such as Roxette, the Cardigans and, more recently, Swedish House Mafia.
During their stay at Stockholm, visitors must book a city walk which isn't just a great way to see Stockholm, but also the perfect opportunity to see where the bandmembers worked, lived, and played in Sweden and should definitely plan a trip to Viggsö Island, the most popular of the 30,000 islands in the Stockholm Archipelagoan – basically an ABBA pilgrimage site where the band members famously recorded "Fernando". There are ferry boats that run throughout the archipelago every day that make it easy to explore if you want to go fishing, hiking, and other song-writing inspiring stuff.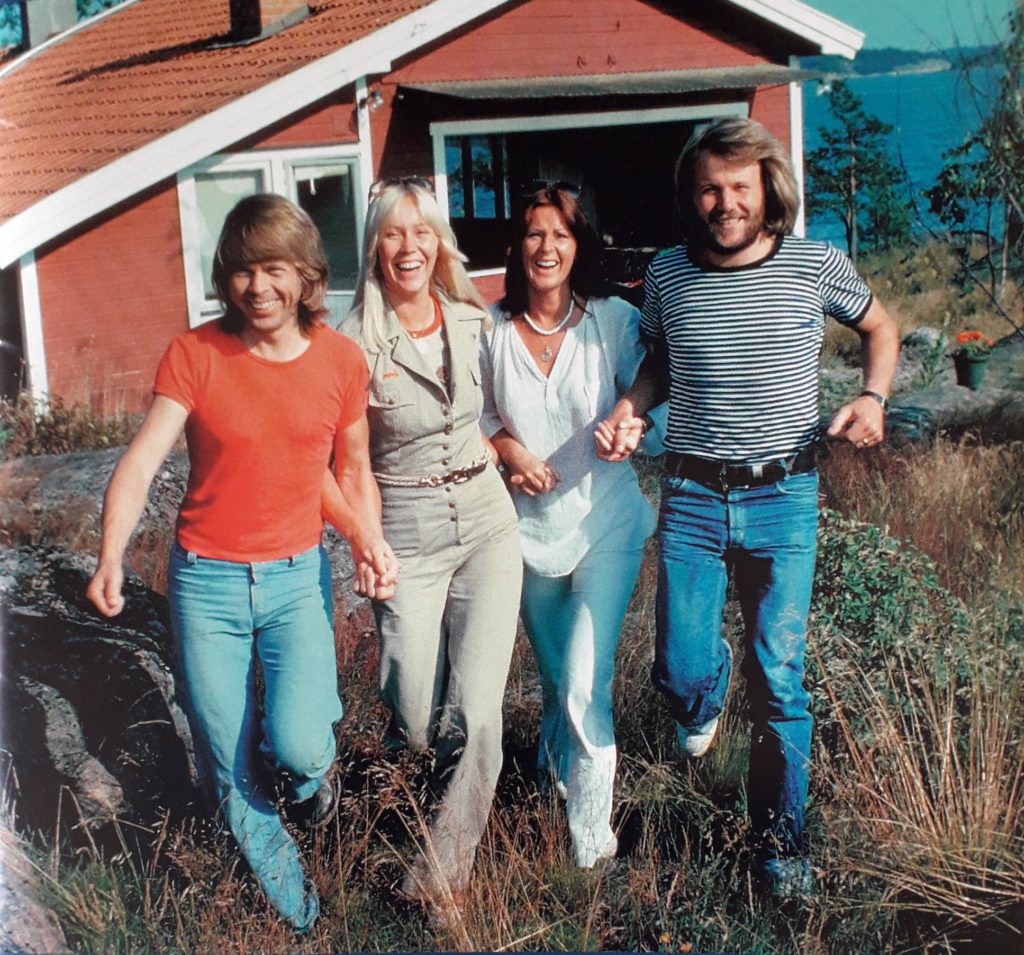 2. NYC, U.S.A.
A haven for poets and artists since the early 20th century, NYC is known for its impromptu gigs in Central Park, jazz brunches, hip-hop in the Bronx and the lights of the Old Broadway. Thus there is never a dull day in the city that never sleeps. Countless musicians have worked in the city from Bob Dylan to Lady Gaga, Madonna to Lou Red.
As an ode to the big apple, musicians have written songs about New York that have attained the status of "timeless." Even the thought of visiting the Empire State makes you hum or sway to the classics from Frank Sinatra's Theme from New York, New York, to Alicia Keys' Empire State of Mind, and from Taylor Swift's Welcome to New York, to Billy Joel's New York State of Mind, or Harry Nilsson's I Guess the Lord Must Be in New York City and many more.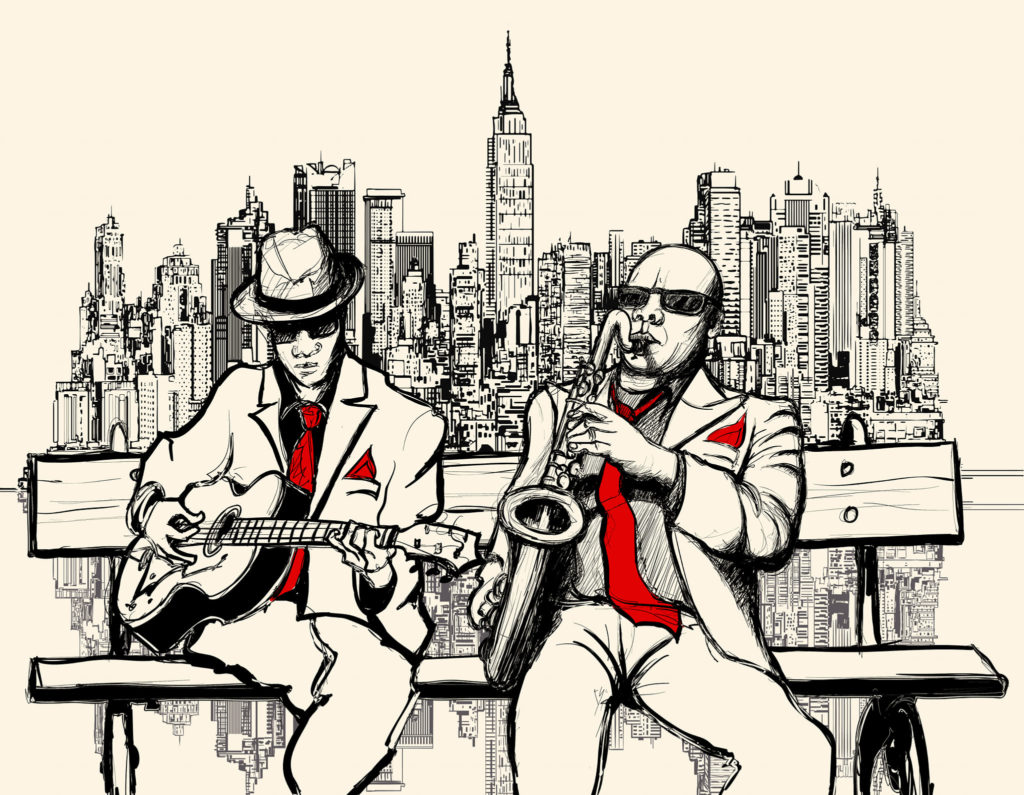 New York is often considered as providing the roots for disco, house and hip hop. The city is also a central figure in the American recording business and has hosted many musicians throughout the years. Visitors can head to Radio City Music Hall – one of the most famous venues for live performances in the world, with an iconic stage that has welcomed everyone from Tina Turner and David Bowie or they can catch a gig at The Madison Square Garden.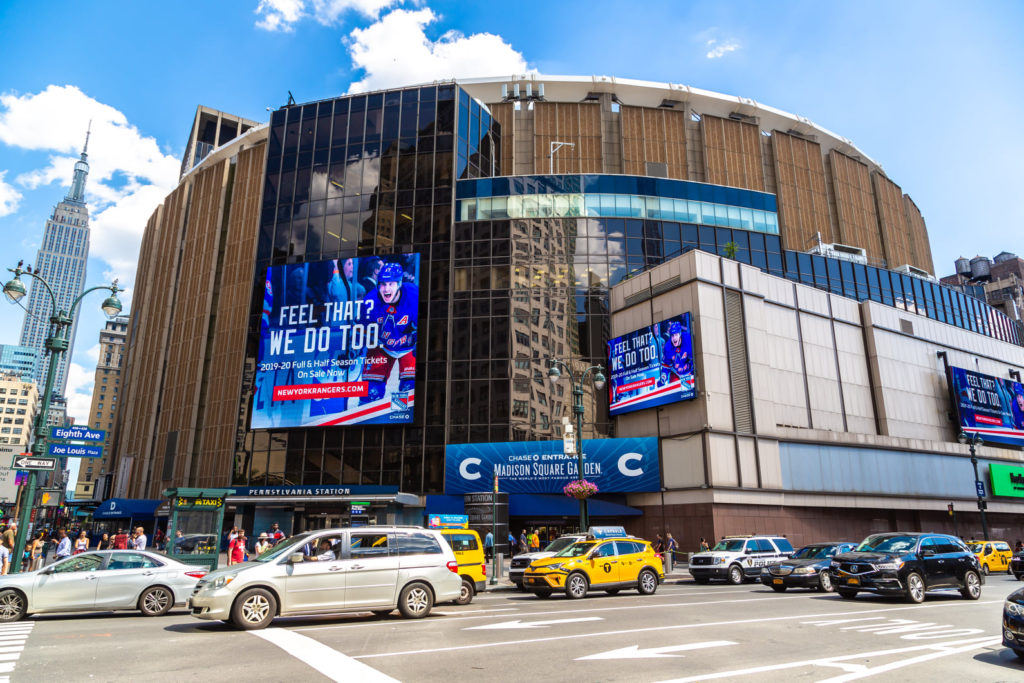 While you are in the big apple, get a ticket for a Broadway show. From a Disney classic like The Lion King to Hamilton, New York City offers an array of musical productions to choose from. Or simply head to Walter Kerr Theater and watch 'The Boss' perform his all-time hits (Born in the USA, My Hometown, Secret Garden) at "Springsteen on Broadway."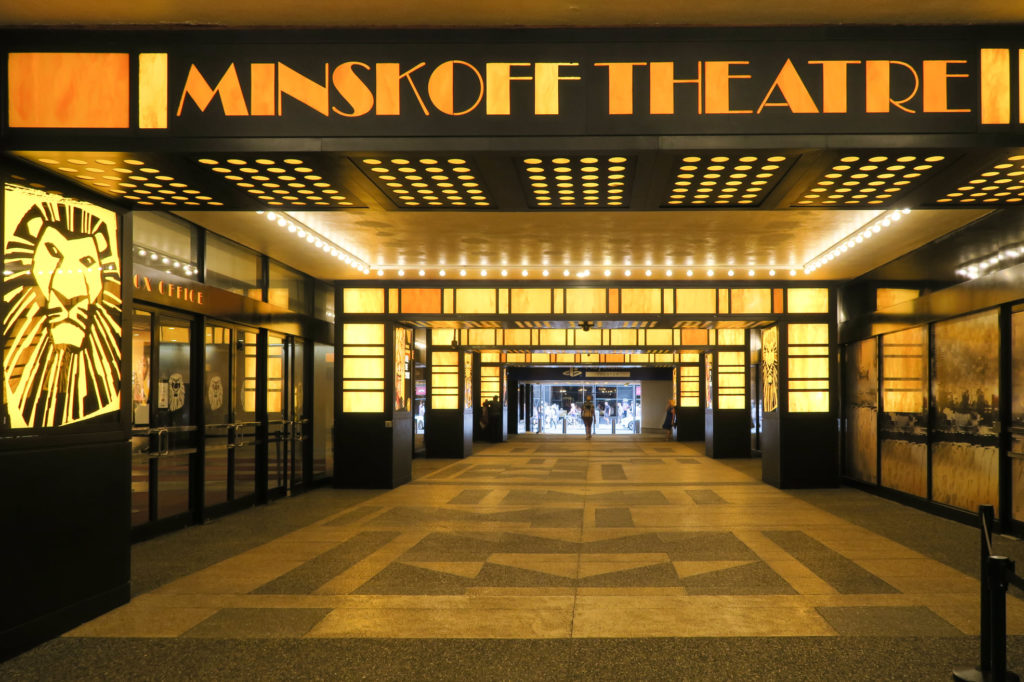 You can also eat lunch at Patti Smith and Bob Dylan's favourite café, Caffe Dante, located on Macdougal St, or do a hip-hop tour of the Bronx where you'll be taken to landmarks of the genre – from the iconic Apollo Theatre to a high-rise in the Bronx that is widely considered the venue of the first hip-hop party.
If you are a jazz lover, then definitely plan a brunch at the Cecil Steakhouse in Harlem, where a live band plays while you sip on Mimosas and dig into eggs benedict served with filet mignon or the Harlem signature dish – homestyle waffles and fried chicken.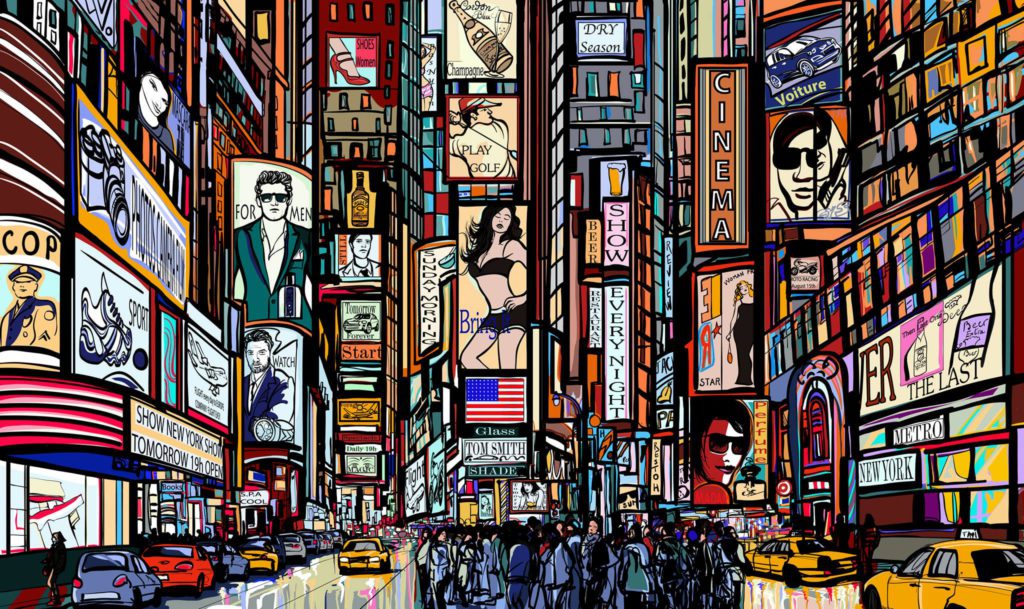 Must Read : Eat Your Way Through New York's Gastronomic Delights | Travel & Food Guide
3. London, England
Full of iconic music buildings, artists and sights, Old London is at the forefront of British music. The Beatles, the Rolling Stones, the Kinks, and the Yardbirds all recorded and performed in London. Music oozes from nearly every corner of the capital, in an eclectic mix of pricey clubs, massive arenas and traditional pubs. Visitors can go to Abbey Road in St John's Wood, in north west London for the iconic Beatles shot. This pretty area is north west of Regent's Park and south of Hampstead, and includes plenty of cafes, restaurants and Lord's Cricket Ground.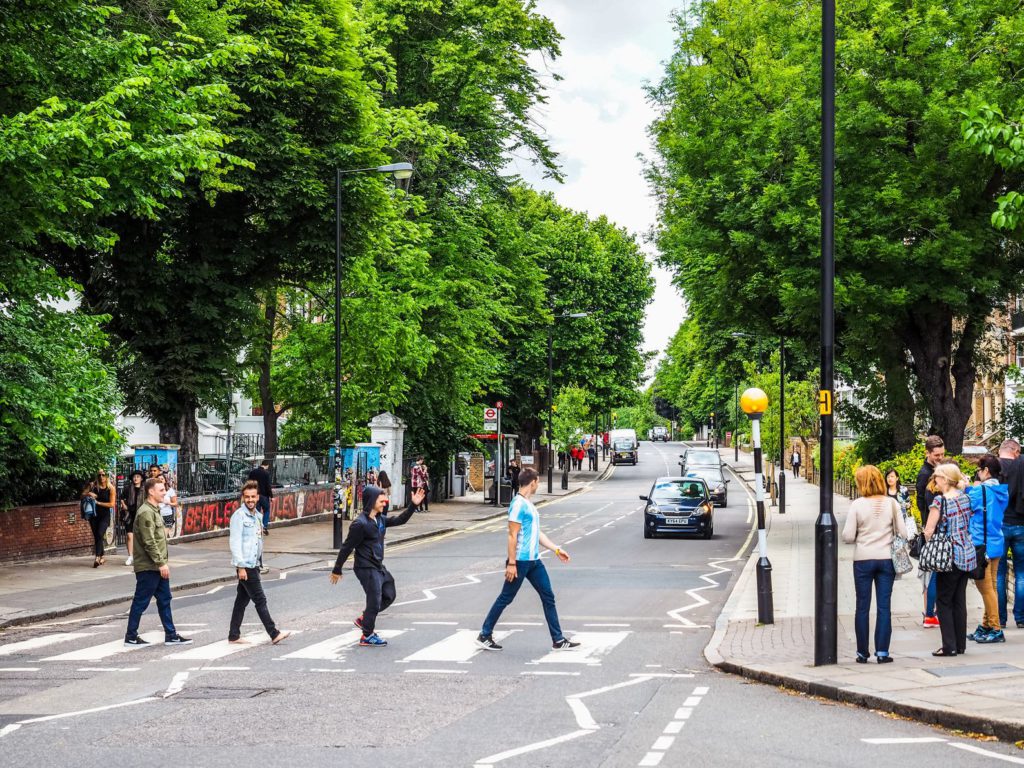 Music lovers must catch a concert at The Royal Albert Hall. First opened to the public in 1871, this stunning venue hosts some of London's most diverse event calendars and it is one of the most famous concert venues in the world.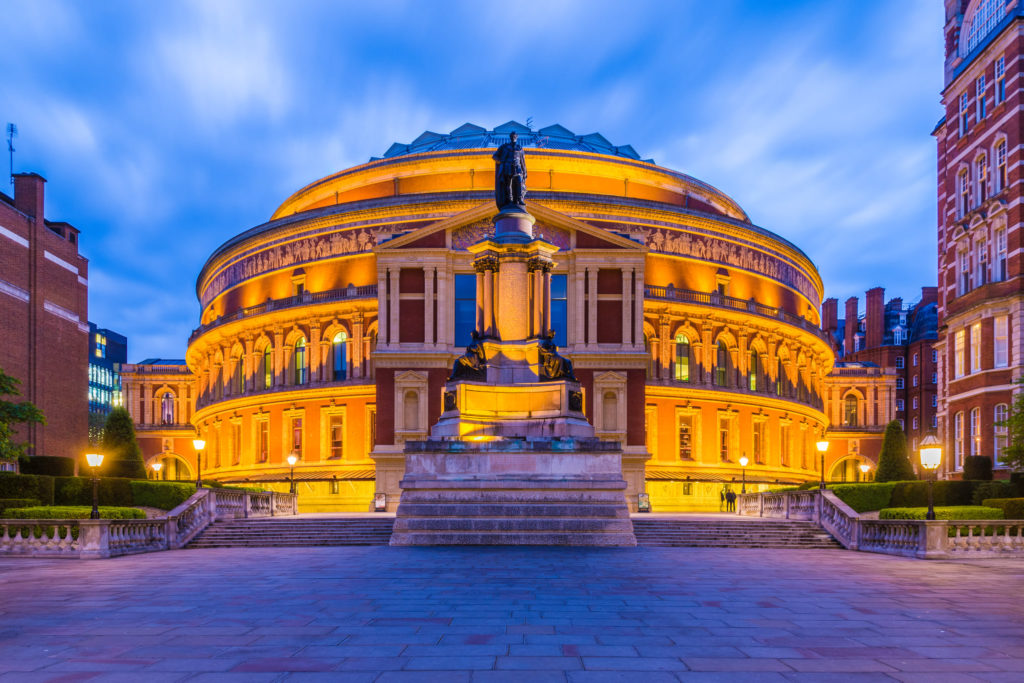 One can also choose to brush up on the history of composer Handel and rocker Jimi Hendrix at the Handel House Museum or simply head over to the Old Blue Last for punk, Floridita for Latin and Ronnie Scott's for jazz.
Check Out : An Insider's Food Guide To London
4. Paris, France
Apart from the French Revolution, extraordinary fashion shows and sensuous perfumes, The City of Love also has some of the best music scenes in the world. Its music history goes back to the classical era and it is known for composers like Debussy, Saint-Saens and Berlioz who wrote some of their most iconic symphonies in the city. It is also home to The Palais Garnier, one of the most iconic opera houses in the world.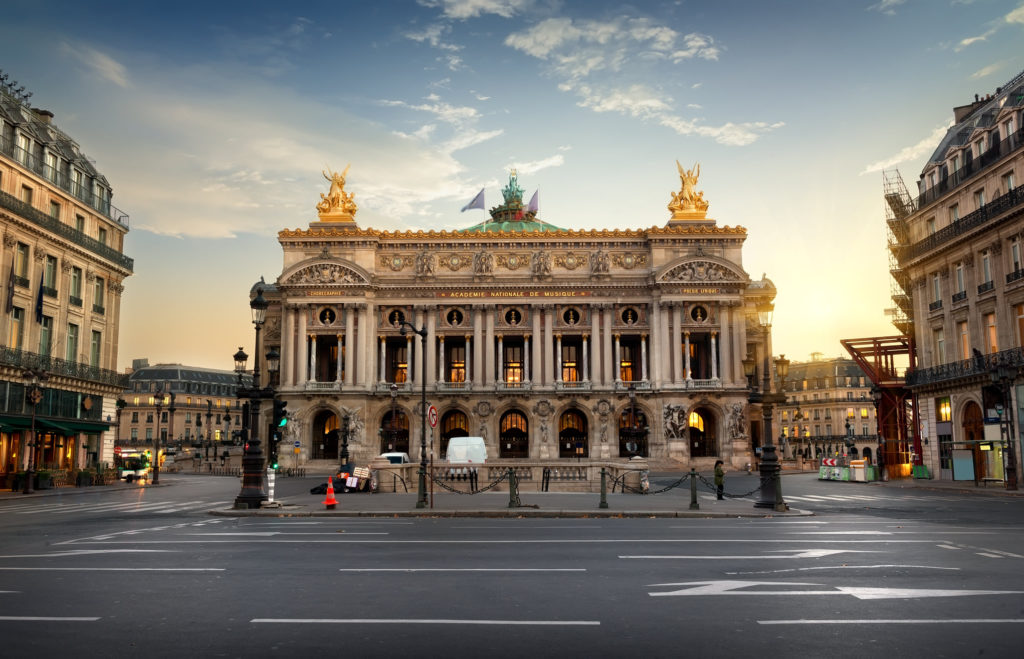 Several genres are popular in Parisian streets from jazz to folk to electronic. The clubs have some of the best live music and if you want to hear some authentic Parisian jazz, head to Caveau de la Huchette.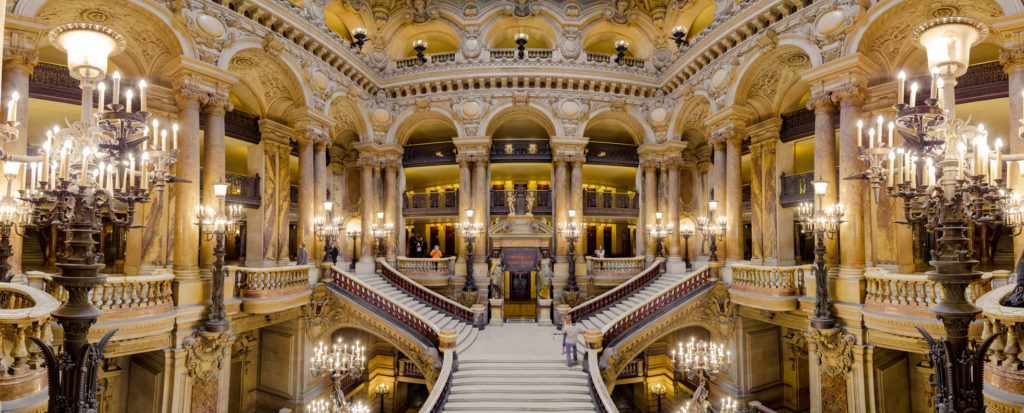 5. Nashville, U.S.A.
Known as the Music City, Nashville is home to hundreds of great live music spots. It has an unparalleled music scene and draws idols like Reba McEntire and Taylor Swift. Home to country and western music, it is known for its musical legacy- Grand Ole Opry, a country music and variety radio show. Apart from this, one can also visit The Country Music Hall of Fame, Ryman Auditorium and Music Row.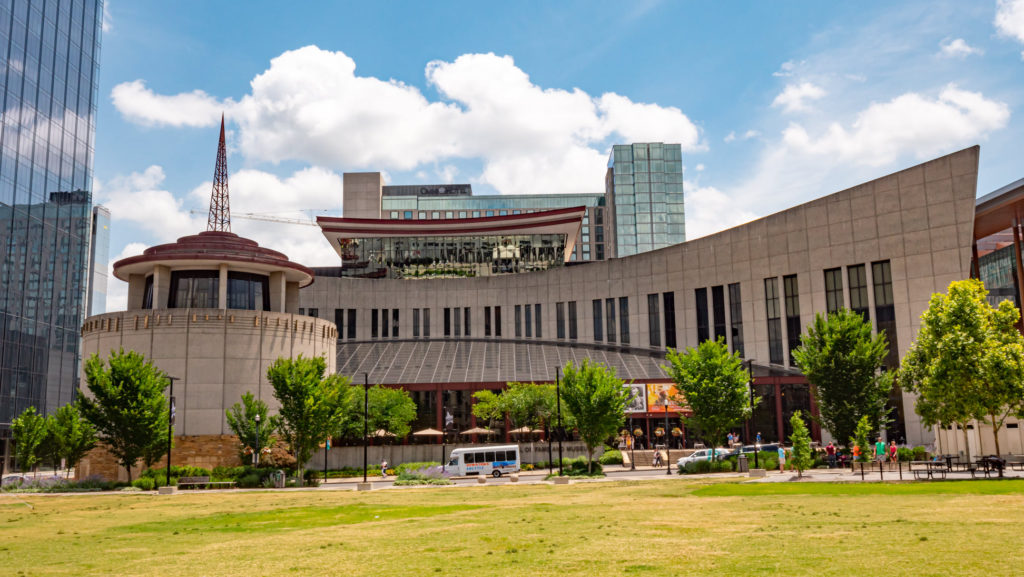 You can also catch a live show at the Bluebird Café, or listen to rock at The Basement. Want to catch breathtaking views of the skyline? Head to White Limozeen, the new Dolly Parton-themed indoor and outdoor rooftop restaurant and bar.
6. Berlin, Germany
The city of Berlin has always been in the spotlight for its rich and complex history, and the musical heritage is often overlooked by visitors. For quite a few years locals have been focused on a kind of experimental music called Echtzeimusik, which includes not just electronica but also jazz, rock and pop. Berlin's music heritage spans centuries, it fostered classical and opera in the 18th century and is home to the biggest techno scene in the world.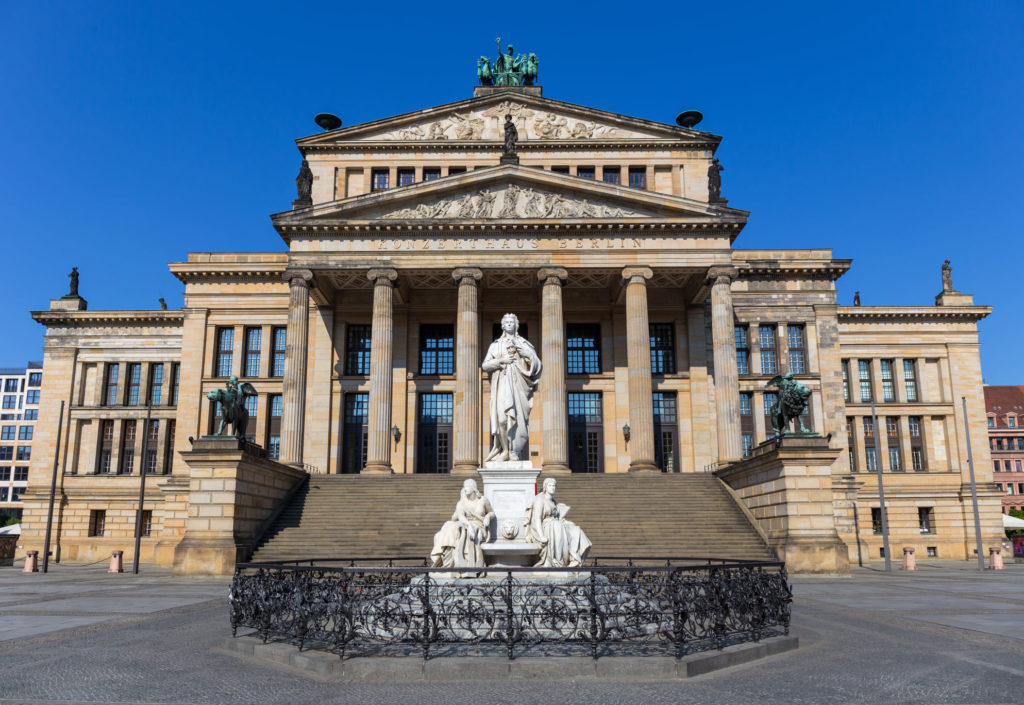 Visit Ausland- a small venue operated by some of the experimental musicians. If you want to experience something other than the experimental music, then go to White Trash Fast Food, an all-in-one burger joint, tiki shack, tattoo parlour and smoking cinema. Here you will find everything from garage to punk to rock and 50s retro.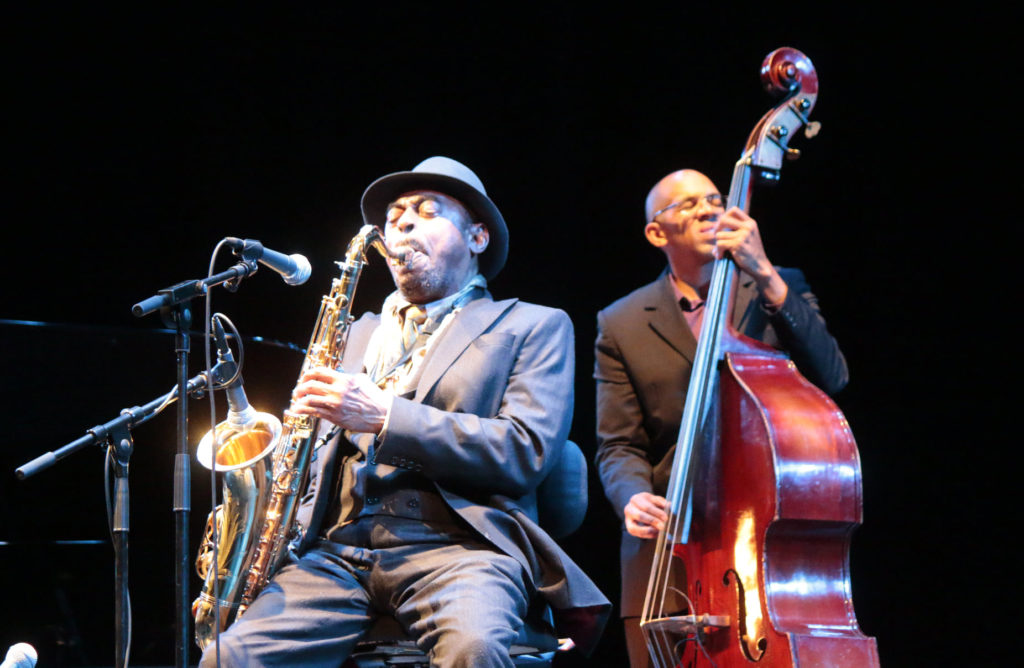 7. Vienna, Austria
The capital city of Austria is a must-visit for people who love classical music. From Mozart to Beethoven to Brahms, Strauss and Mahler, the city is known for great musicians who lived or made music here. No wonder it is called the City of Music.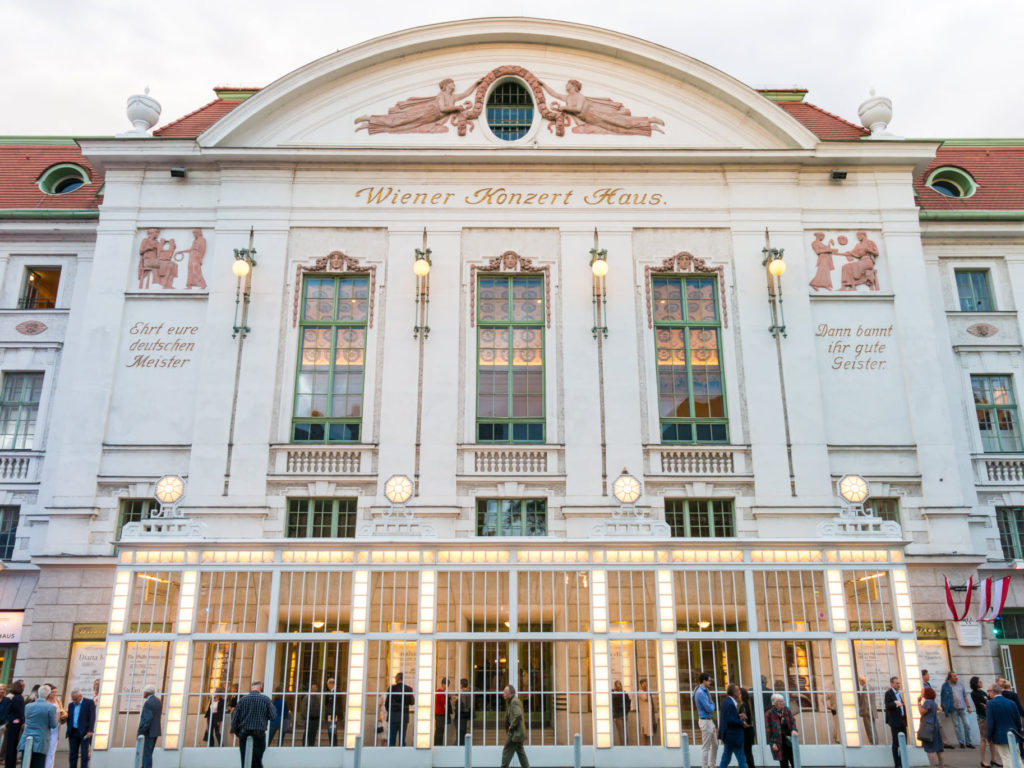 Modern Vienna still has many contemporary theatres and opera houses which you can visit. See the Vienna Philharmonic if you can, which is an esteemed orchestra. You can also attend outdoor performances or operas in one of the city's park. The Wiener Konzerthaus, the Theater an der Wien, and the Burgtheater are a must-visit when on a music trip to Vienna.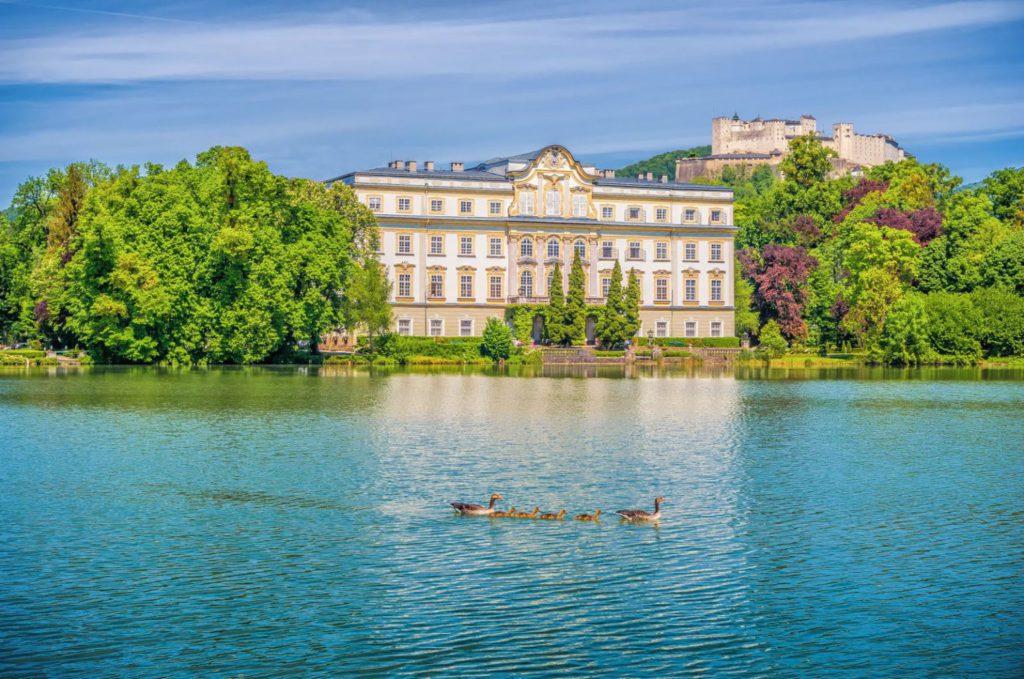 Visitors must plan a day trip from Vienna to Salzburg where you can twirl about the hills that are alive with the Sound of Music and stop by at other popular filming locations like Mirabell Garden and Pegasus Fountain, and Schloss Leopoldskron, the house, where the Trapp Family lived in the movie which is now a luxury hotel.
8. Havana, Cuba
The colourful and lively island of Cuba is known for mambo, Cuban jazz, salsa, timba, and rumba. Its music is extremely diverse due to the cultural mixing of the Spanish immigrants and African slaves. Havana, the capital city has some of the most authentic Cuban music around from street performers to cafés in the Old town area.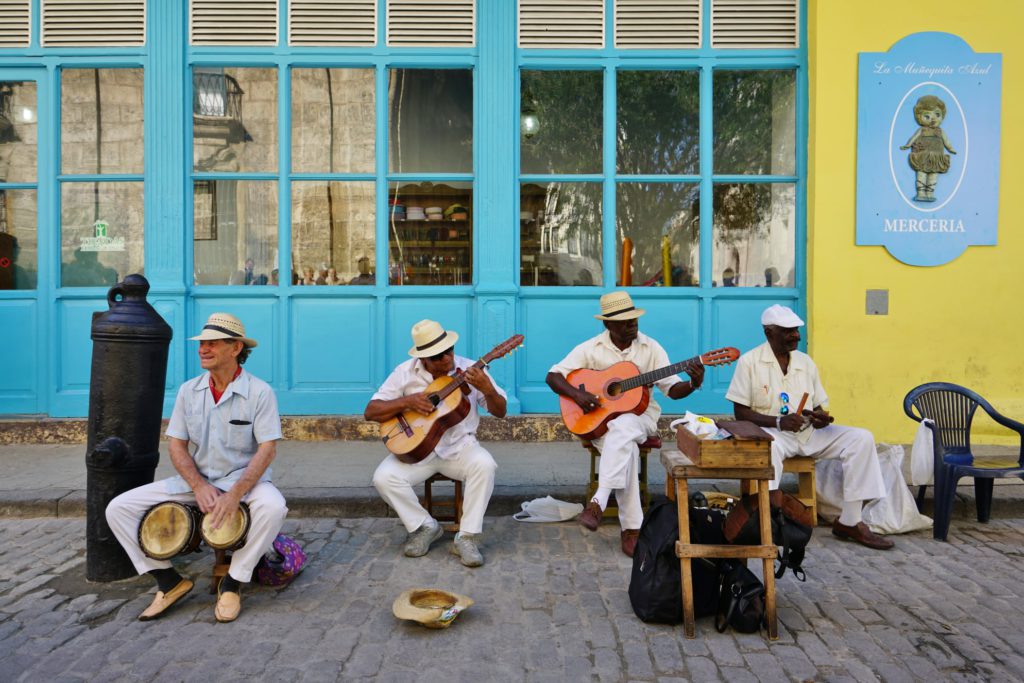 One of the best places to watch musicians is at Salon Rosado in Marianao. You can also join Insight Cuba for a tour called Jazz in Havana that will introduce you to some of the best forms of music in the country.
9. Seoul, South Korea
If you are in tune with the current pop culture, you will know that K-pop or Korean pop music dominates the music industry. It has become a cultural phenomenon and a multibillion-dollar industry in the past decade. K-pop obsession started when PSY's song Gangam Style when viral on YouTube back in 2012.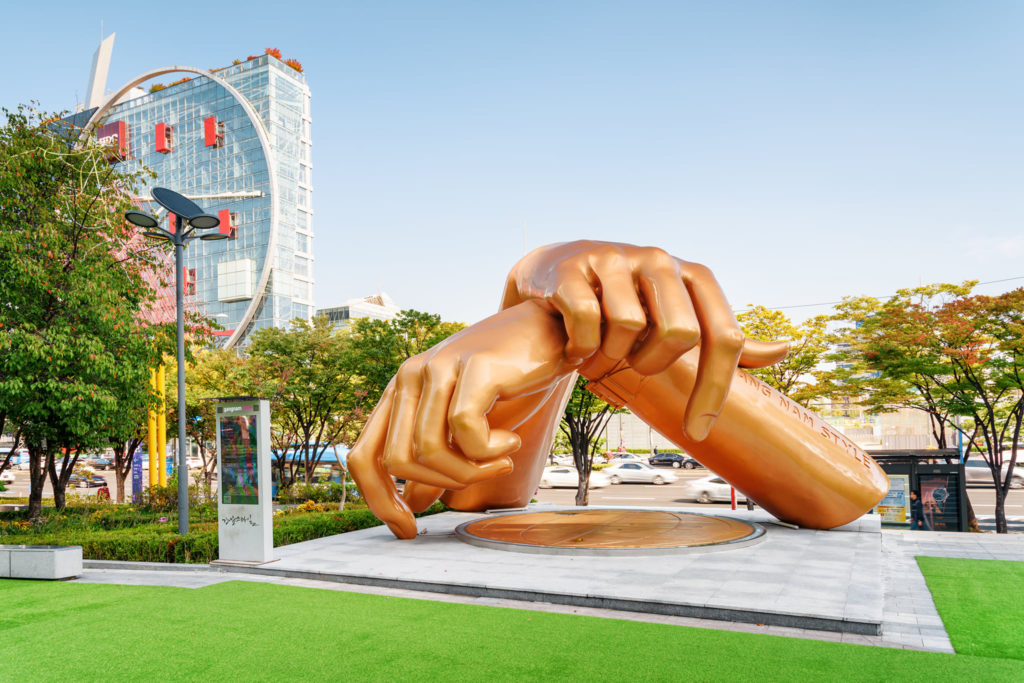 Since then many bands like BTS and Black Pink have been dominating the international pop music styles. Beyond the concerts of internationally famous pop bands, Seoul is also known for its great karaoke (noraebang) places.
Photos : Shutterstock
For latest travel news and updates, food and drink journeys, restaurant features, and more, like us on Facebook or follow us on Instagram. Read more on Travel and Food Network
Trending on TFN
The 23 Best Places To Go In 2023
Explore Utah's Mighty 5® and What Lies in Between
Five Epic U.S. National Parks To Visit This Year
Summer In the Canadian Rockies | Travel and Food Guide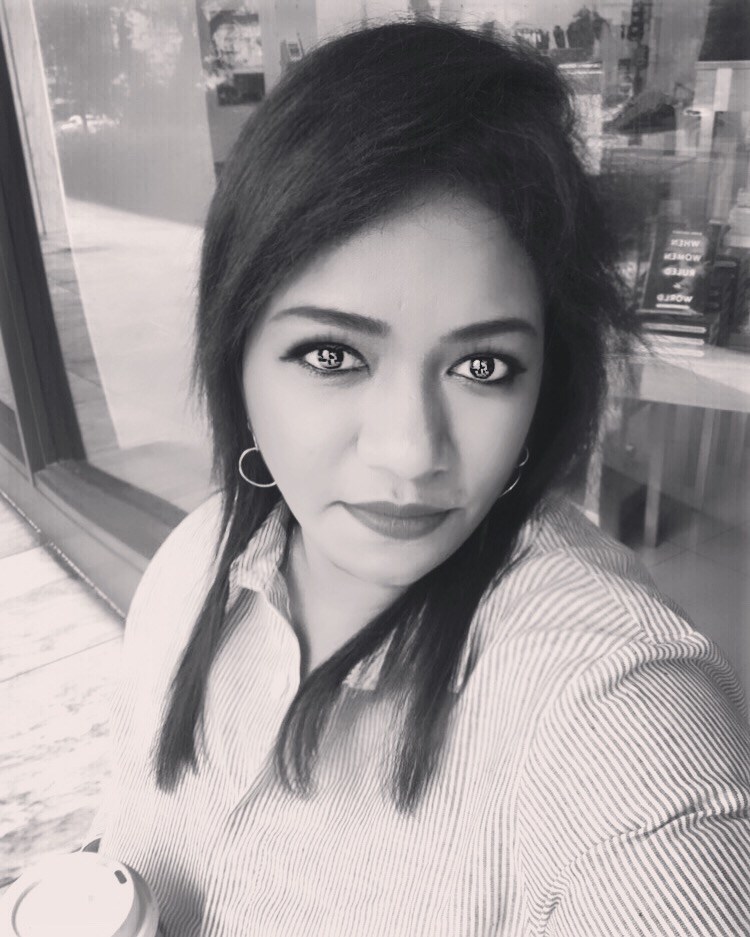 A New Yorker at heart, an unapologetic anglophile, national parks explorer and former head of National Geographic publishing in India, Ritika is the Global Editor for Travel and Food Network and leads all journalism across platforms, including news, digital, videos, and social media. She writes features focused on narrative storytelling, industry trends, destinations, culinary travel, and how-to advice and is an advocate for sustainable travel. You can follow her on Instagram @newyorkeratheart